SOuthDocs IS Hiring a Documentarian!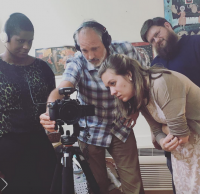 The Southern Documentary Project is hiring a full-time Producer/Director. The Producer/Director will be responsible for producing a wide variety of documentary projects that tell stories of the underrepresented South.
Find the full posting here: https://jobs.olemiss.edu/postings/13368
JOB RESPONSIBILITIES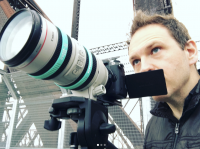 Examples of Work Performed:
1. Creates documentary projects (film, photography, audio, oral history).
2. Takes an active role in documentary production training and academic curriculum by directly working with students in classroom settings and in the field.
3. Responsible for meeting production deadline and for final product.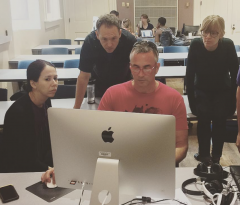 4. Schedules the production in terms of pre-production, production and post-production.
5. Supervises/directs production staff (Editors, Videographers, Student Interns, Writers, etc.).
6. Performs related or similar duties as required or assigned.
---
ABOUT SOUTHDOCS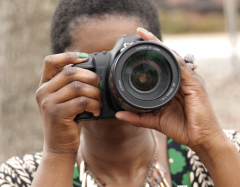 The academic mission of the Southern Documentary Project is to train the next generation of storytellers. SouthDocs staff play a central role in instruction for the Center's
MFA in Documentary Expression
and
Southern Studies MA Documentary Track
.  Students come to the program with a range of experience in visual storytelling.  Some have never used a camera before, and others are experienced filmmakers interested in applying their craft to telling the stories of the South.