Wilkerson Receives Award from the Southern Association of Women Historians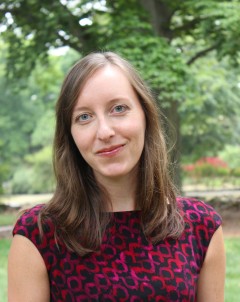 Assistant Professor of History and Southern Studies Jessie Wilkerson received an award at the recent meeting of the Southern Association for Women Historians (SAWH).    Organized in 1970, the organization meets annually and has over 700 members.  The SAWH strives to stimulate interest in the study of Southern and women's history as well to advance the status of women historians.
Professor Jessica Wilkerson received the A. Elizabeth Taylor prize, given annually to the best article published the previous year in journals or anthologies in Southern women's history.   Her article, "The Company Owns the Mine but They Don't Own Us:  Feminist Critiques of Capitalism in the Coalfields of Kentucky in the 1970s," was published in Gender and History 28.
The prize committee felt that Wilkerson's work made a compelling argument that "forces us to broaden the discussion of what constituted feminism, making room for working class women alongside their wealthier counterparts."