This article, by Rebecca Lauck Cleary, appears in the Spring 2015 issue of the Southern Register.
Passidomo and Skipper Research Abroad This Summer
Two Southern Studies assistant professors are getting to use their passports this summer as recipients of the Provost's Faculty Development Award for Campus Internationalization. Catarina Passidomo heads to Peru May 31–June 10 for "Peruvian Food Systems: Balancing Growth and Preservation," and Jodi Skipper goes to Senegal June 7–17 for "Islam, Politics, and Culture in Senegal and West Africa."
The two faculty development seminars are part of 17 different seminars in locations all around the world, each with a different theme. There are extraordinary site visits and interactions with key individuals related to the theme of the visit, providing faculty and administrators with access to the rich academics, diverse intercultural experiences, and innovative approaches to learning and problem-solving that enhance syllabi, internationalize curricula, and increase global understanding.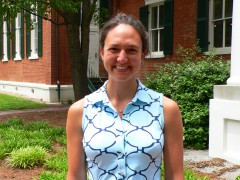 "I am really looking forward to this trip," said Passidomo, assistant professor of anthropology and Southern Studies. As a scholar of Southern foodways and the connections between the US South and the Global South, Passidomo understands the importance of situating place-based scholarship within an international context. Her seminar addresses questions and concerns that have broad applicability, such as how to balance a growing interest in regional cuisine with respect for indigenous peoples and the environment. The seminar also takes a long historical view, to situate contemporary Peruvian gastronomy within the context of processes of colonialism, immigration, and cultural mixing.
Although this is her first CIEE Faculty Development Seminar, she has lived, worked, and conducted research abroad, and is deeply committed to international education and cross-cultural exchange. "I am confident that participating in this seminar would lay the foundation for future research. This, in turn, and perhaps most importantly, would translate into a greater capacity to teach from an international perspective," she wrote in her application. "While 'Southern food' has always been a product of many places and cultures, contemporary globalization has made Southern food and foodways representative of a changing American South. That South is increasingly connected to the Global South through the migration of individual people and cultural and material capital. While we recognize processes of globalization that bring unique cultural products to and from the US South, it is crucial that we also draw on the experiences of other places to better understand phenomena occurring in our region."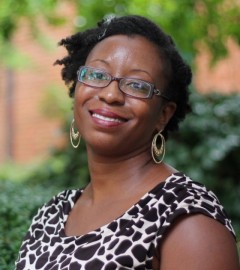 By teaching an African Diaspora anthropology course, which centers on the transatlantic slave trade, Jodi Skipper, assistant professor of anthropology and Southern Studies, wanted a better understanding of the relationship between slavery and Islam and the Southern US. She also wanted to better understand enslavement on (not just outside of) the African continent and its impact on past and present communities, she wrote on her application.
"I intend to use this experience to make the slave trade and slavery in the Arab-Islamic world more fundamental in my classroom, as well as to the broader UM community." Skipper said. "The state of Mississippi alone has two well-known connections to Islam and black slavery. As much of this seminar will focus on contemporary Islamic politics, it is my hope that my better understanding can help to minimize essentialist notions of Muslim populations and encourage dialogue among students, faculty, and staff. Mississippi's story is a globally connected one, and that's a story that I would like to help tell."