Spring 2017 Brown Bags Announced!
The Brown Bag Lunch and Lecture Series takes place on select days at noon in the Barnard Observatory lecture hall during the regular academic year. Please join us! For a printable poster, click here.
FEBRUARY 1
Ed Croom
"The Land of Rowan Oak"
Ed Croom will discuss his recent book of photographs The Land of Rowan Oak: An Exploration of Faulkner's Natural World.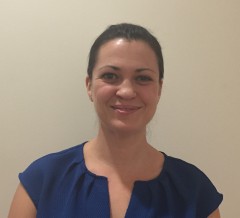 FEBRUARY 27
Mary Battle
"Promoting Public Awareness of Slavery and Its Legacies in Charleston, South Carolina"
In her talk, Mary Battle will describe challenges and opportunities for promoting public awareness of the history of slavery and its race and class legacies in Charleston, South Carolina. Battle's research focuses on underrepresented histories in Charleston's twenty-first century historic tourism landscape.
Until January 2017, Battle worked as the Public Historian at the College of Charleston's Avery Research Center for African American History and Culture, and as the co-director of the Lowcountry Digital History Initiative. She has recently taken a position as a content developer with Ralph Appelbaum Associates, the museum firm charged with developing the upcoming International African American Museum in downtown Charleston.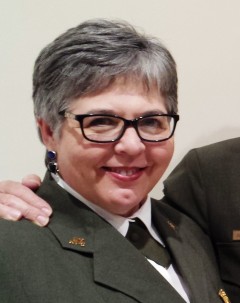 MARCH 1
Kathleen Bond
"William Johnson, Diarist: Concepts of Race and Class in Our Understanding of Old Natchez"
The series of personal journals maintained between 1835 and 1851 by Natchez barber William Johnson, a free man of color, provide valuable and fascinating insights into the complex world of a prosperous Mississippi river town in the years before the Civil War. In her talk, Kathleen Bond will discuss how Johnson's reporting of local, everyday life illuminates our understanding of politics, codes of honor, economics, gender roles, and recreation, and sheds some light into the mind of the diarist himself.
Kathleen Bond is the Superintendent of the Natchez National Historical Park.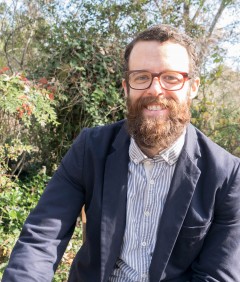 MARCH 8
Benjamin DuPriest
"Contemporary Ethnomusicology in the Land Where the Blues Began"
Ben DuPriest's work examines the entanglement of musical pasts and presents in the American South, particularly with respect to issues of race, region, and genre in popular and folk musics.  Using the modern-day Mississippi blues scene as an ethnographic case study, his dissertation research addresses ideas about cultural heritage, divergent historical consciousnesses, and the gravity of these phenomena on mechanisms of contemporary musicking.
DuPriest is a PhD candidate in ethnomusicology at the University of Pennsylvania. Originally from Atlanta, Georgia, he earned an MA in historical musicology from the University of Georgia in Athens, where he lived, trained, and worked as a drummer and line cook.
MARCH 22
Carter Dalton Lyon
"Sanctuaries of Segregation: The Story of the Jackson Church Visit Campaign"
Lyon's new book Sanctuaries of Segregation (March 2017, University Press of Mississippi) provides the first comprehensive analysis of the Jackson, Mississippi, church visit campaign of 1963–1964 and the efforts by segregationists to protect one of their last refuges. For ten months, integrated groups of ministers and laypeople attempted to attend Sunday worship services at all-white Protestant and Catholic churches in the state's capital city. While the church visit was a common tactic of activists in the early 1960s, Jackson remained the only city where groups mounted a sustained campaign targeting a wide variety of white churches.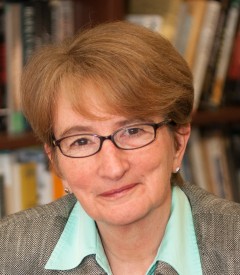 APRIL 6
Ellen Spears
"Writing Histories of Environmentalism in the US South"
Building on histories of environmental activism in the southern US, Spears's talk explores the challenges facing American environmentalism in 2017.
Ellen Griffith Spears is an associate professor in the interdisciplinary New College and the Department of American Studies at the University of Alabama. Her research is broadly interdisciplinary, combining environmental and civil rights history with studies of science, technology, and public health. Her book, Baptized in PCBs: Race, Pollution, and Justice in an All-American Town, published in 2014 by the University of North Carolina Press, explores key questions faced by communities that seek to address systemic class and race inequalities and to tackle toxic pollution.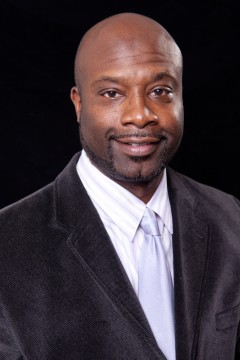 APRIL 12
Byron D'Andra Orey
"Does the Confederate Flag Make You Sick?"
Recently, a plaintiff filed a federal court case alleging that seeing the Confederate flag caused him harm. Using methods derived from psychophysiology, this research systematically examines individuals' physiological and subconscious responses to the Confederate flag to empirically test whether viewing the flag results in a negative response.
Byron D'Andra Orey is a professor of political science at Jackson State University. His research interests are in political psychology, biopolitics, and race and politics. He has published over thirty scholarly articles and book chapters and participated in over 100 professional conferences. As a professor he was selected as the national Teacher of the Year in 2008 and the Mentor of the Year in 2011 by the National Conference of Black Political Scientists.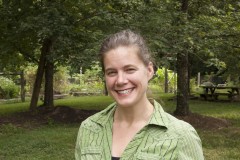 APRIL 17
Wesley Hogan
"Recovering the Radical Oral History Tradition within Southern Freedom Movements"
Wesley Hogan's talk will focus on how the impact of the southern oral history tradition on past and present reform and social movements in the South has been largely overlooked or downplayed. Recovering this radical history allows us to see how the movements of the past—abolitionists, populists, Black Power, environmental justice, immigrant rights, GLBTQ— connect to the present-day activism seen in Southerners on New Ground (SONG), the Dreamers, and the Dream Defenders, to name a few.
Wesley Hogan is the director of the Center for Documentary Studies at Duke University and teaches the history of youth social movements, African American history, women's history, and oral history. Her book on SNCC, Many Minds, One Heart: SNCC and the Dream for a New America (2007), won the Lillian Smith Book Award, the Scott-Bills Memorial Prize for best work in peace history, and the Library of Virginia nonfiction literary award.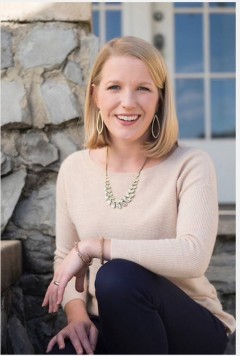 APRIL 26
Eva Walton Kendrick
"Lobbying the Heart of Dixie: LGBTQ Advocacy in the Alabama State House"
As we look ahead to a Trump administration, achieving state nondiscrimination protections for LGBTQ Alabamians is more critical than ever. Eva Kendrick will discuss the realities she and her staff have faced and lessons learned in their work to achieve full legal equality for LGBTQ Alabamians.
Eva Walton Kendrick serves as the Human Rights Campaign's Alabama State Manager. Kendrick holds an MA in Southern Studies from the University of Mississippi and a BA in Southern Studies from Mercer University in Macon, Georgia. Her research interests include twentieth-century social history, religious history, and social movements. Kendrick joined the staff of the Human Rights Campaign, the largest civil rights organization work to achieve equality for lesbian, gay, bisexual, transgender, and queer Americans, in 2014. In her current role, Kendrick leads the state staff in their work to achieve full legal equality for LGBTQ Alabamians, while changing institutions—and hearts and minds— through engagement with corporate and healthcare partners, faith outreach, and community development. Kendrick lives in Birmingham, Alabama, with her wife, Kathryn Kendrick.