SouthDocs FilmS to Be Screened THIS WEEK at 2015 Oxford Film Festival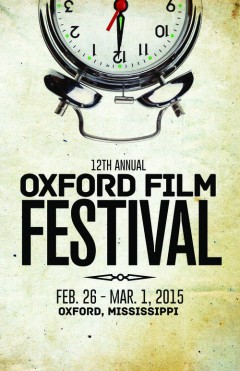 The Oxford Film Festival's 12th annual festival will be held February 26–March 1, 2015, at the Oxford Commons Malco, 206 Commonwealth Blvd., Oxford. The opening night event includes the Mississippi premiere of James Franco's adaptation of The Sound and The Fury.
Films by the Southern Documentary Project (SouthDocs) will screen in a block on Friday at 3:30 p.m. and Sunday at 3:30 p.m. One film, The Way I See It, was directed and produced by UM Honors College students Christine Dickason and Kaitlyn Barton. The film was created between the fall of 2012 and fall of 2014 with the assistance of Andy Harper, director of SouthDocs.
The Way I See It
Directed by Christine Dickason and Kaitlyn Barton
Filmed at three randomly chosen Mississippi public schools, Magee High School, Northwest Rankin High School, and Leland High School, this documentary short explores whether the Mississippi school system is preparing high school students for college adequately.
The other SouthDocs films include: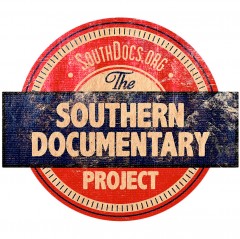 Bury the Show
Directed by Matthew Graves
Every year, thousands of high school theatre programs across Texas compete in the state's One Act Play tournament. It's a five-month journey of late-night rehearsals, long bus rides, and moments of pure joy and sheer terror, all leading up to the opportunity to perform at the state tournament in Austin. It's a place where dreams are made and crushed within a single spotlight. Bury the Show follows the cast and crew of the Seminole, Texas, high school theatre team and their quest to be the first team in school history to win the state championship.
Films from the SouthDocs/Southern Foodways Alliance Film Storytelling Bootcamp
In May 2014, the Southern Documentary Project (SouthDocs) hosted its first ever Film Storytelling Bootcamp in conjunction with the Southern Foodways Alliance. Teachers Andy Harper and Joe York taught seven students how to plan, shoot, and edit a short documentary film. Four of those shorts will be screened during the SouthDocs block.
Vish, directed by Danny Klimetz (5 min.)
Oxford Canteen, directed by Brett Mizelle and Heather Richie (5 min.)
Ready to Roll, directed by Molly Nermer and Alex Lampert (2 min.)
Wood | Smoke | Pig, directed by Alison Kinney and Caroline Lord (6 min.)
SouthDocs filmmaker Matthew Graves also has a narrative short, Barry, screening with the other Mississippi shorts at Saturday at 4:30 p.m. and Sunday at 3:00 p.m.
Barry
Directed by Matthew Graves
Deep beneath a cold, dark forest lies Barry. His world is a dusty coffin and a cherished locket from his dear wife, Mary. He has come to terms with his present situation, but strange new noises are coming from outside his solitary home.
Trailers for these films and other SouthDocs projects can be found on the SouthDocs website, www.southdocs.org.