SHAKE 'EM ON DOWN Part of Southern Circuit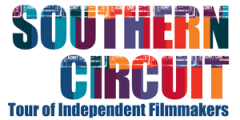 Shake 'Em on Down: The Blues According to Fred McDowell, a SouthDocs film by Joe York and Scott Barretta, was selected to be part of the South Arts Southern Circuit, which screens films across the region. The circuit just kicked off, and Joe will be attending many of the screenings.
Wednesday, February 1, 2017: Opening Nights Performing Arts/Florida State University, Tallahassee, FL, 7:30 PM ET
Thursday, February 2, 2017: North Central Louisiana Arts Council, Ruston, LA, 7:00 PM CT
Friday, February 3, 2017: Arts Council of Central Louisiana, Alexandria, LA, 7:00 PM CT
Monday, February 13, 2017: Tropic Cinema/Key West Film Society, Key West, FL, 6:30 PM ET
Tuesday, February 14, 2017: Georgia Southern University, Statesboro, GA, 7:00 PM ET
Thursday, February 16, 2017: Broward College Foundation, Davie, FL, 7:30 PM ET
Friday, February 17, 2017: Miami-Dade Co. Dept. of Cultural Affairs/South Miami-Dade Cultural Center, Cutler Bay, FL, 8:30 PM ET
From the South Arts website:
Southern Circuit brings the best of new independent film to communities across the South. Audiences have seen over 300 films in more than 100 Southern communities. The Circuit takes the audience away from their televisions, computers, tablets and phones to connect them with independent filmmakers – live! Southern Circuit transforms watching film from a solitary experience into a communal one. South Arts works collaboratively with Screening Partners to expand their programming; provide audiences with the opportunity to meet filmmakers and learn about the art of filmmaking; and encourage community engagement using film as a conduit for discussions about social and community issues. Invited filmmakers have the opportunity to screen their work for new audiences in addition to being paid and having travel costs provided for screenings!