Remembering Pat Summitt through the Sports and Recreation Volume of the New Encyclopedia of Southern Culture
Published in 2011, the Sports and Recreation volume of the New Encyclopedia of Southern Culture featured a biographical essay on Pat Summitt, written by Dr. Charles Reagan Wilson. 
Summitt, Pat
(b. 1952) Basketball coach.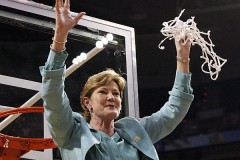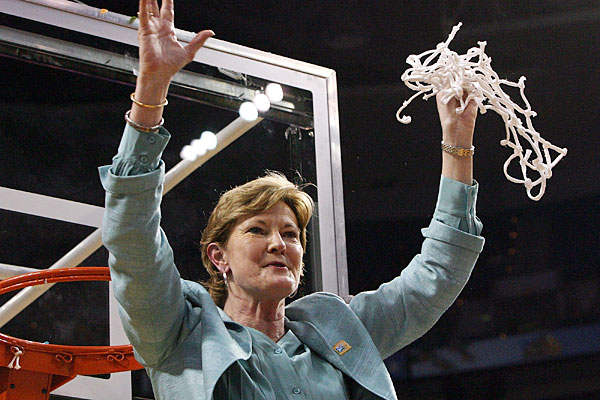 Pat Head Summitt has been coach of the University of Tennessee Lady Vols since 1974 and is the winningest college basketball coach in history. Born in Clarksville, Tenn., Summitt played high school basketball in nearby Henrietta, later becoming an All American at the University of Tennessee at Martin. She won a silver medal as a member of the United States women's national basketball team in the 1976 Summer Olympics. Summitt's success as the Lady Vols coach mirrored the rise of women's college basketball, as she won the first Southeastern Conference (SEC) Women's Tournament at the end of the 1970s and made it to the Final Four in the first National Collegiate Athletic Association (NCAA) Women's Tournament in 1982.
Summit's team won its first national championship in 1987 and went on to win a total of eight national titles. Her 1997–98 team had an undefeated 39–0 record, and the Lady Vols went on from there to win three consecutive SEC titles and three SEC tournaments. During the 2004–05 NCAA tournament, Summitt reached 880 wins, breaking University of North Carolina coach Dean Smith's record of 879, setting a new record in NCAA basketball history. The University of Tennessee honored the coach, naming the court at the Thompson Boling Arena, where the team plays, as "The Summitt" to commemorate win number 1000 in February 2009.
Pat Summitt is a seven-time SEC Coach of the Year, has been NCAA Coach of the Year seven times, and was named the Naismith Coach of the Century. The HBO documentary, A Cinderella Season: The Lady Vols Fight Back (1997), chronicles the 1996–97 season, which ended with a 23–10 record and a second straight national title.
Charles Reagan Wilson
Christine Baker and Becky Hammond, Why She Plays: The World of Women's Basketball (2008); Karen Crouse, New York Times (24 January 2009); Sally Jenkins and Pat Head Summitt, Raising the Roof: The Inspiring Story of the Tennessee Lady Vols' Undefeated 1997–98 Season (1998).