New Study the South Article by Jaime Cantrell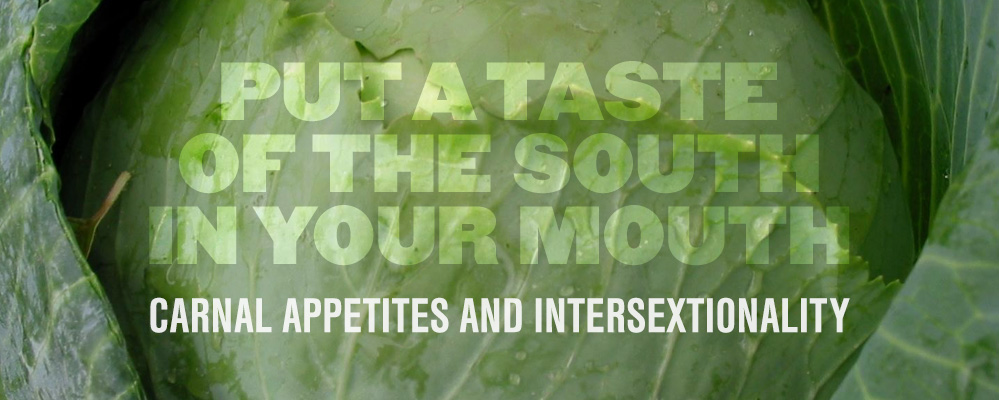 Center journal Study the South has a new article by Jaime Cantrell, "Put a Taste of the South in Your Mouth: Carnal Appetites and Intersextionality."
Jaime Cantrell's essay reveals the tactile resonances, social dimensions, and affective possibilities of thinking sex through southern food in fiction and poetry from Dorothy Allison, doris davenport, and Minnie Bruce Pratt. Cantrell, a visiting assistant professor of English at the University of Mississippi delivered her essay "Put a Taste of the South in Your Mouth" at the Center for the Study of Southern Culture in October 2014. Her manuscript-in-progress, Southern Sapphisms: Sexuality and Sociality in Literary Productions, 1969­–1997 foregrounds the centrality of sexuality to the study of southern literature as well as the region's defining role in the historiography of lesbian literature in the post–Stonewall-era United States.
ABOUT THE JOURNAL
Study the South is a peer-reviewed, multimedia, online journal, published and managed by the Center for the Study of Southern Culture at the University of Mississippi. The journal, founded in 2014, exists to encourage interdisciplinary academic thought and discourse on the culture of the American South, particularly in the fields of history, anthropology, sociology, music, literature, documentary studies, gender studies, religion, geography, media studies, race studies, ethnicity, folklife, and art. Contact Jimmy Thomas at jgthomas@olemiss.edu for more information.
To see past Study the South articles and to sign up to receive notifications when the Center publishes new ones, click here.