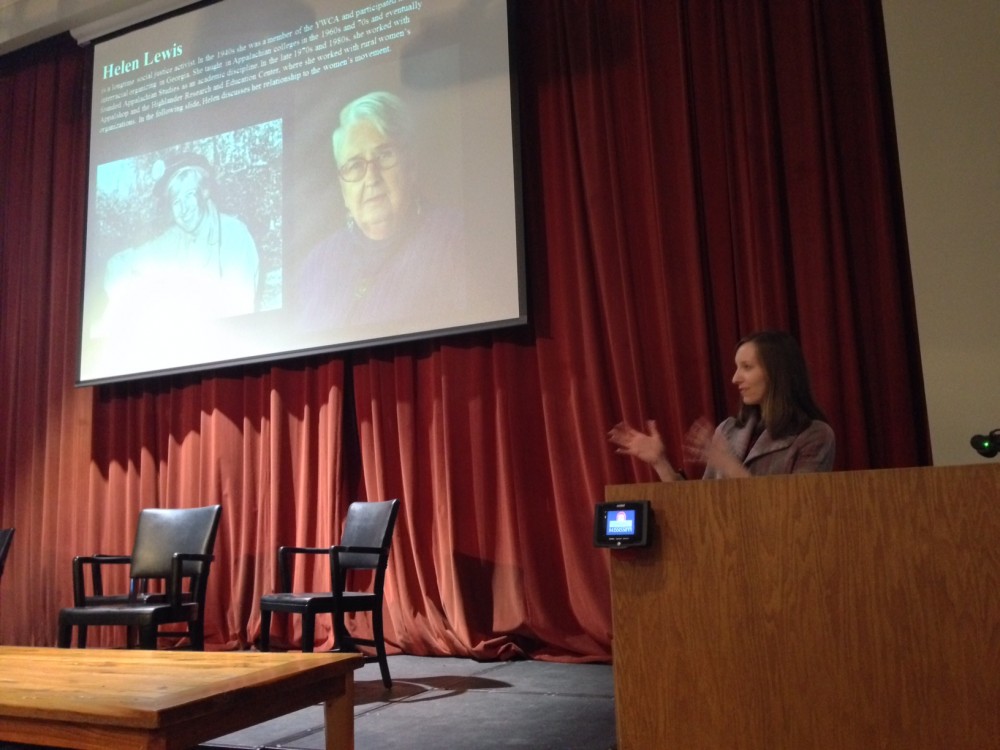 In case you missed Dr. Jessie Wilkerson's Brown Bag lecture last Wednesday, take a listen here.  In her lecture titled "I'm a Southern, Farm Girl, Union, Democrat Feminist: Finding Feminism in the American South" she drew on oral history work done at the Southern Oral History Program at UNC.
SouthDocs will be sharing more sound recordings and documentaries from time to time.
Want to learn more about the women in Jessie's talk?  You can listen to the full interviews and read transcripts below on the SOHP site. Just click on the name.
Helen Matthews Lewis
Pauli Murray
Marian Groover
Gail Randolph
Barbara Greene
Mapping the Long Women's Movement