John T. Edge on Why He Contributed to the Charles Wilson Fund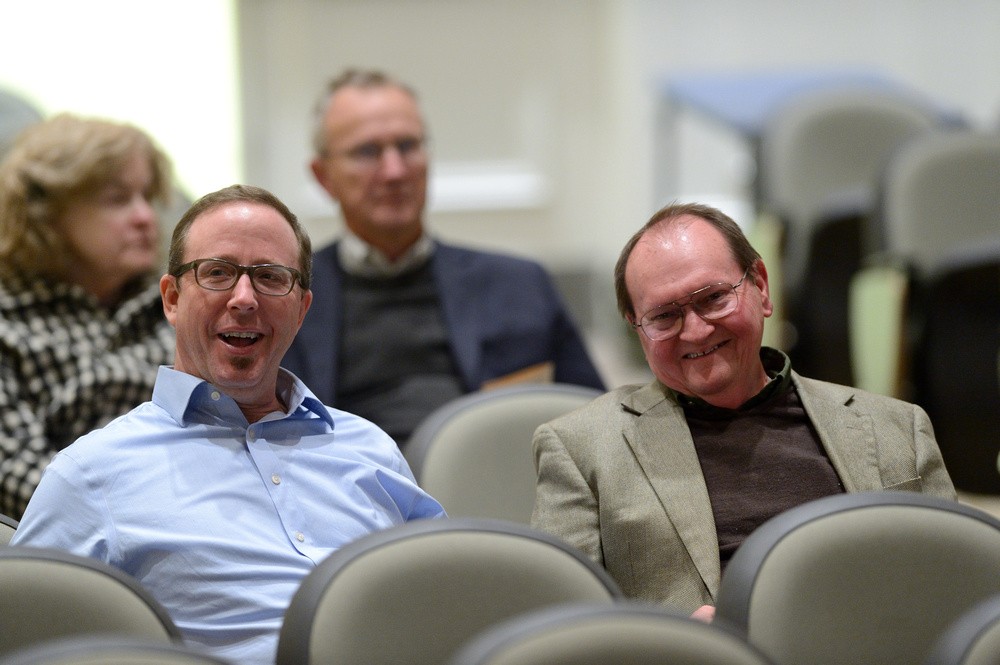 Our goal for the Charles Reagan Wilson Graduate Student Support Fund is within reach. To date, 151 donors have contributed $22,719. I am one of those donors.
I gave last week because I value the many contributions Charles has made to the study of the American South. I gave again, just now, because, in this pollen-dusted spring moment when semester deadlines loom, I remember what it was like to be a graduate student, caroming through archives, puzzling through thesis statements, grappling with the academic enterprise, trying to find my way.
I gave because I remember, specifically, an early encounter with Charles. I was three months into what is now a twenty-plus-year Oxford run. We were in the gym. Charles was peddling an exercise bike, reading the latest issue of Rolling Stone. I approached, befuddled. I asked an unintentionally ridiculous question, Why are you reading that? Charles, broadcasting that big, open, welcoming smile of his, said, I read Rolling Stone to keep up with my students.
It was a small moment. But it was a telling moment. The gesture spoke volumes about the ways Charles invested in students and the zeal he brought to academic inquiry.
Throughout his career, Charles devised innovative ways to ground serious academic spadework in the everyday lives of students and colleagues. Now it's our time to give back, to honor his career by fully vesting a fund that supports graduate student research.
A generation of students has followed his lead. Now, it's our time to catch up and keep up with Charles. Join me. Click here. Now.