Gilder-Jordan Lecture Recap: EdWard L. Ayers
Edward L. Ayers of the University of Richmond was our 2016 Gilder-Jordan Lecturer on Wednesday, September 7. The Gilder-Jordan lecturer spends the day with faculty and students from the Center and History Department before delivering the evening lecture.
In the morning, Ted Ownby interviewed Professor Ayers about Civil War and Reconstruction, contemporary commemoration of those events, and how to teach through podcasts and community engagement. Thank you to Andy Harper and Karen Tuttle of the Southern Documentary Project for filming. You can watch the interview here:
After the interview, Professor Ayers had lunch in Barnard with graduate students in History and Southern Studies, discussing their research and current emphases in the fields of history and American Studies.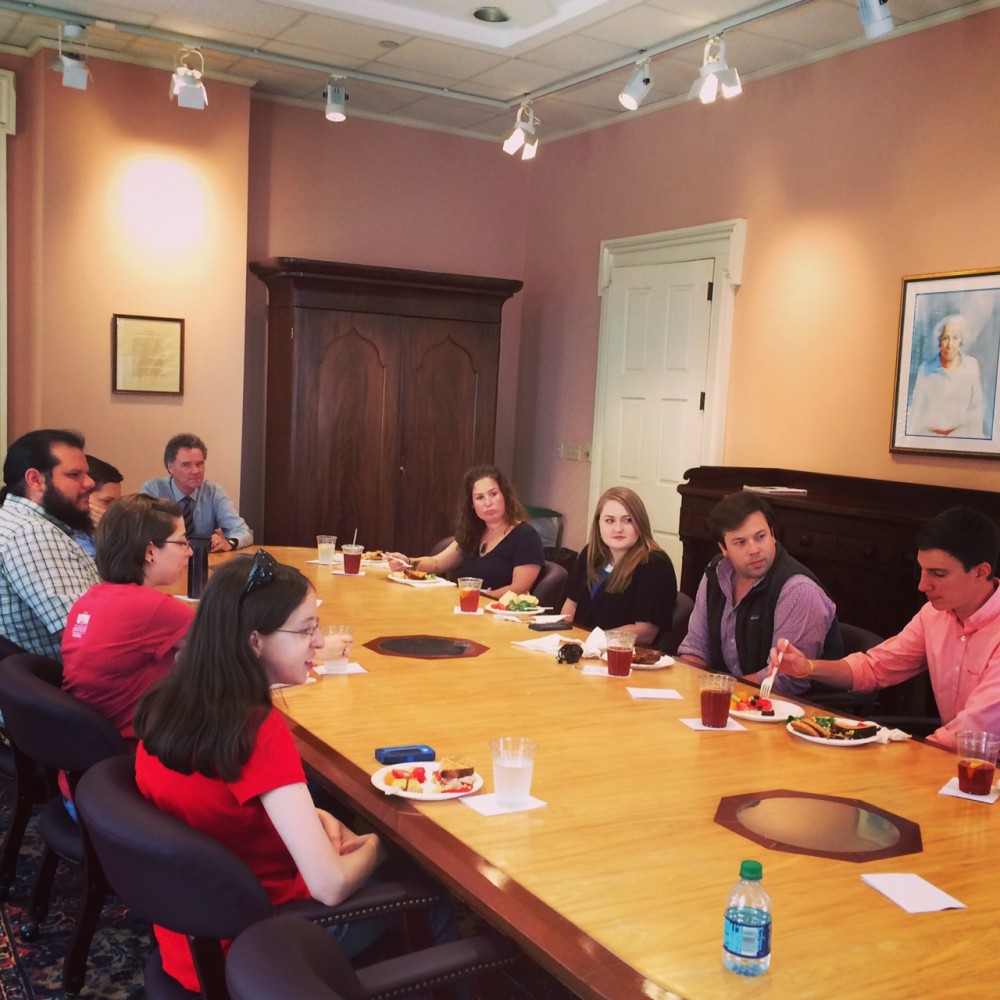 In the afternoon, Professor Ayers attended Dr. Catarina Passidomo's Southern Studies 401 course and spoke to students about definitions of the South and the use of podcasts.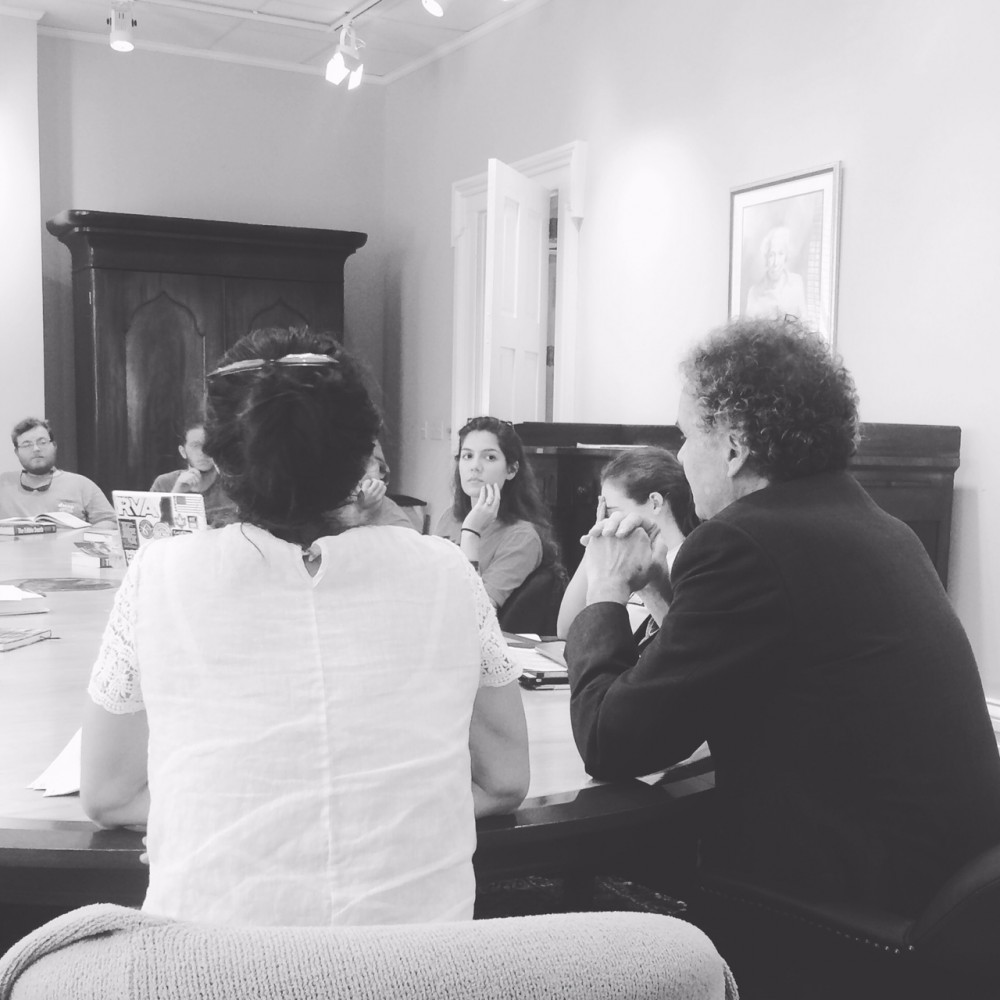 We'll post a recording of the lecture soon. For now, here are some photos by SST grad student Caity Maddox.