SouthTalks: "Civil War Memory and the History of Homosexuality"
-
-
SouthTalks: "Civil War Memory and the History of Homosexuality"
When:
April 5, 2023 @ 12:00 pm – 1:00 pm
2023-04-05T12:00:00-05:00
2023-04-05T13:00:00-05:00
Where:
Barnard Observatory, Tupelo Room

"Civil War Memory and the History of Homosexuality" presented by Andrew Donnelly
Two developments took place at the end of the nineteenth century: one, a national shift of sympathies retrospectively toward the lost Confederate cause and, two, the emergence of homosexuality as an identity in medicine and the law. This talk brings these two seemingly disconnected phenomena together to narrate how the emergence of homosexuality operated alongside Lost Cause ideology to foster nostalgia for a pre-homosexual and pre–Civil War past.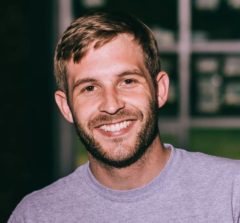 Andrew Donnelly is a visiting assistant professor of English and Southern Studies at the University of Mississippi. His work on Civil War–era culture and the history of sexuality has been published in Civil War History, American Literature, Women's Studies, and other venues. He also works with the Freedom Project Network in Mississippi and launched their Freedom Summer Collegiate program, which brings PhD students and university faculty members to teach summer courses at the Freedom Projects in Sunflower, Rosedale, and Meridian, Mississippi.
SouthTalks is a series of events (including lectures, performances, film screenings, and panel discussions) that explores the interdisciplinary nature of Southern Studies. This series is free and open to the public, and typically takes place in the Tupelo Room of Barnard Observatory unless otherwise noted.