Brown Bag: "Valentine to Carolina" Film Screening
-
-
Brown Bag: "Valentine to Carolina" Film Screening
When:
February 14, 2018 @ 12:00 pm – 1:00 pm
Where:
Barnard Observatory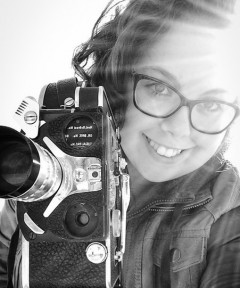 FEBRUARY 14 at noon
Ava Lowrey
"Valentine to Carolina"
Filmmaker Ava Lowrey presents two films highlighting the varying food cultures of North Carolina. Her films All Fried: Carolina Fish Camps and Siler City explore how newcomers to the region use food to create communal spaces.
Lowrey is the Pihakis Foodways Documentary Filmmaker. She is a graduate of New York University's Tisch School of the Arts, and in May of 2015 she completed her MFA in Experimental and Documentary Arts at Duke University. Ava has been featured in the New York Times, Rolling Stone, and on CNN, and her short documentaries have screened at festivals across the country. A native of Alexander City, Alabama, Lowrey's films often focus on her southern roots, sharing untold stories centered in the South.