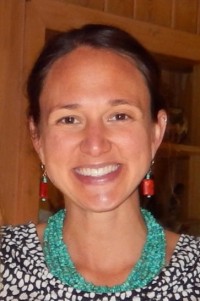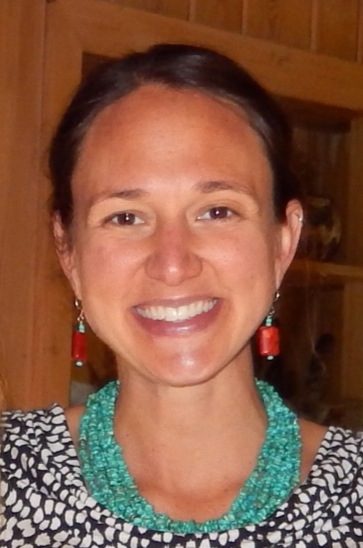 Article by Sara Camp Arnold of the Southern Foodways Alliance
The University of Mississippi has hired Catarina Passidomo to join the faculty with a joint appointment in Southern Studies and sociology and anthropology. Beginning in the fall semester of 2014, Passidomo—who will claim an office in Barnard Observatory—will teach foodways courses to undergraduate and graduate students.
In 2013 the Southern Foodways Alliance (SFA), an institute of the Center for the Study of the Southern Culture, along with the College of Liberal Arts, endowed a professorship in the growing academic study of foodways. Generous gifts from individuals and foundations augmented the endowment. "The University of Mississippi's academic environment is greatly enriched when we are able to offer classes and faculty members representing new fields of study," said Glenn Hopkins, dean of liberal arts. "The study of foodways provides another important facet for our students to explore in understanding the world around them."
Passidomo is the first University of Mississippi faculty member hired specifically to teach foodways classes. She holds a BA in sociology and anthropology from Washington and Lee University, an MA in ecological and environmental anthropology from the University of Georgia, and a PhD in geography, also from the University of Georgia. Her dissertation examines organizations that worked to build community food sovereignty in post-Katrina New Orleans. Since 2010 Passidomo has been an instructor of human geography and the geography of food at the University of Georgia. In 2013 she received the University of Georgia's Outstanding Teaching Assistant Award.
"We are very excited that Dr. Passidomo will be joining our department in the fall," said Kirsten Dellinger, chair of the Department of Sociology and Anthropology.
"She brings an important and unique perspective to the department as a cultural geographer. Her interests in space, food, and engaged community research complement the work of many of the anthropologists and sociologists in our department in ways that have already sparked talk of synergistic collaborations in the future. The Department of Sociology and Anthropology has benefited from a strong relationship with Southern Studies for many years and looks forward to supporting Catarina and exploring new ways of connecting with the work of the Southern Foodways Alliance."
In addition to holding joint appointments in sociology and anthropology and Southern Studies, Passidomo will work closely with the Southern Foodways Alliance. "Since its inception in 1999, the SFA has pioneered documentary and public programming approaches to the field of foodways," said John T. Edge, director of the SFA. "With this hire, we aim to serve the next generation of students, excited by the prospects of foodways studies."
"I am thrilled and honored to be joining the University of Mississippi and the Southern Foodways Alliance," said Passidomo. "It is an exciting and dynamic time to both study and engage with issues of food and society, and I am eager to work with the many creative and thoughtful individuals pursuing this work in the university and throughout the region."
Center director Ted Ownby noted that Passidomo's areas of research and engagement will be of interest to many students, especially those in the Southern Studies graduate program. Ownby said, "As a cultural geographer, she brings a set of academic skills that will be new and welcome here. As a scholar who studies issues of foodways and justice in both New Orleans and Georgia, she brings insights into a good range of experiences. She should be immediately skillful in Southern Studies 555 (Foodways and Southern Culture), in other Southern Studies classes, and in helping students think through their research projects. She'll be the ideal scholar to work with both the programs of the Southern Foodways Alliance and the classes in Southern Studies."