April Is "Radical South" Month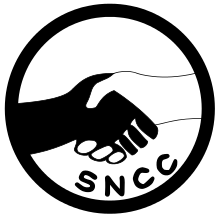 The Center for the Study of Southern Culture and the Sarah Isom Center for Women and Gender Studies, in collaboration with other departments and centers at the University of Mississippi, are cosponsoring a series of lectures, roundtables, and presentations in April 2017 under the umbrella "The Radical South." The month-long series seeks to complicate conventional narratives about the South, southern identity, race, and romanticized notions of region.
Jaime Harker, director of the Sarah Isom Center, said discussions for the series started in 2016 after Governor Phil Bryant declared April to be Confederate Heritage Month. Harker said the goal of the Radical South series is to question the equation of the South with the Confederacy and to broaden our understanding of the South to include the full complexity of the region—past, present, and future.
The month is organized into four main themes—cultural movements, racial justice, economic justice, and gender/sexual equity—and features speakers from the University of Mississippi and around the nation. For more information about speakers and events, please visit www.theradicalsouth.us.
The Center will host several Brown Bag Lectures as part of the Series, listed here:
Thursday, April 6 at noon EVENT CANCELED
Radical South Brown Bag: Writing Histories of Environmentalism in the South by Ellen Spears
(This event has been canceled and we hope to reschedule in the fall)
Building on histories of environmental activism in the southern US, Ellen Griffith Spears's talk explores the challenges facing American environmentalism in 2017.
Spears is an associate professor in the interdisciplinary New College and the Department of American Studies at the University of Alabama. Her research is broadly interdisciplinary, combining environmental and civil rights history with studies of science, technology, and public health. Her book, Baptized in PCBs: Race, Pollution, and Justice in an All-American Town, published in 2014 by the University of North Carolina Press, explores key questions faced by communities that seek to address systemic class and race inequalities and to tackle toxic pollution.
Wednesday, April 12 at noon
Radical South Brown Bag: "Does the Confederate Flag Make You Sick?" by Byron D'Andra Orey
Dr. Orey's talk will be "Does the Confederate Flag Make You Sick?"
Recently, a plaintiff filed a federal court case alleging that seeing the Confederate flag caused him harm. Using methods derived from psychophysiology, this research systematically examines individuals' physiological and subconscious responses to the Confederate flag to empirically test whether viewing the flag results in a negative response.
Byron D'Andra Orey is Professor of Political Science at Jackson State University. His research interests are in political psychology, bio-politics and race and politics. He has published over thirty scholarly articles and book chapters and participated in over 100 professional conferences.  He holds a B.S., in Business Administration from Mississippi Valley State University, a Master's of Public Administration from the University of Mississippi, A Master's of Political Science from the University of New York at Stony Brook and a PhD from the University of New Orleans in Political Science.
Monday, April 17  at noon
Radical South Brown Bag: Oral History Traditions in Southern Freedom Movements by Wesley Hogan
Wesley Hogan is the director of the Center for Documentary Studies at Duke University and teaches the history of youth social movements, African American history, women's history and oral history. Her book on SNCC, Many Minds, One Heart: SNCC and the Dream for a New America (2007), won the Lillian Smith Book Award, the Scott-Bills Memorial Prize for best work in peace history, and the Library of Virginia nonfiction literary award. She was the co-director of the Institute for the Study of Race Relations at Virginia State University from 2006-2009, whose mission is to bring together community organizers, researchers, and young leaders to promote healthy communities. Between 2004-2008, she was active with the project bringing together the Algebra Project, the Young People's Project and the Petersburg City Public Schools, and coordinated an oral history project of the civil rights movement in Petersburg. She is currently working on a post-1960s history of young people organizing in the spirit of Ella Baker, and co-facilitates a partnership between the SNCC Legacy Project and Duke, "One Person, One Vote-The Legacy of SNCC and the Fight for Voting Rights," whose purpose is to bring the grassroots stories of the civil rights movement to a much wider public through a web portal, K12 initiative, and set of critical oral histories.
Wednesday, April 19 at 5:30 p.m.
The SFA Presents a Radical South Lecture: Out in the Rural: A Mississippi Health Center and its War on Poverty
A Lecture by Tom Ward
Barnard Observatory
The Southern Foodways Alliance hosts Tom Ward for a talk on food, poverty, and health on Wednesday, April 19, at 5:30 p.m. in Barnard Observatory.
Wednesday April 26 at noon
Radical South Brown Bag: "Lobbying the Heart of Dixie: LGBTQ Advocacy in the Alabama State House" with Eva Walton Kendrick
A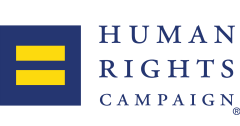 s we look ahead to a Trump administration, achieving state nondiscrimination protections for LGBTQ Alabamians is more critical than ever. Eva Kendrick will discuss the realities she and her staff have faced and lessons learned in their work to achieve full legal equality for LGBTQ Alabamians.