Visiting Documentarians Series: Rachel Boillot: Moon Shine: Photographs of the Cumberland Plateau
-
-
Visiting Documentarians Series: Rachel Boillot: Moon Shine: Photographs of the Cumberland Plateau
When:
April 11, 2019 @ 4:00 pm – 5:00 pm
Where:
Tupelo Room, Barnard Observatory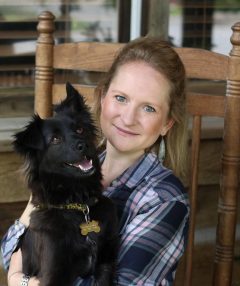 Moon Shine is a collection of photographs by Rachel Boillot that focus on the unique musical traditions of the Cumberland Plateau. This region is home to a rich storytelling heritage, showcased in historic fiddle tunes, balladry, religious gospel pieces, and other songs passed down as part of a formidable oral tradition. Today, this old-time tradition is threatened by the limitations of a twenty-first century attention span and the popularity of commercial music. This project celebrates the creative impulses within the Cumberland Plateau and seeks to document its disappearing traditions. Boillot's photographs will exhibit in Gammill Gallery in Barnard Observatory from March 4 to April 12. Her lecture will take place at 4 p.m. on April 11 in the Tupelo Room in Barnard Observatory.
That evening, she will also screen "In the Valley of Gold" at the Malco located at 206 Commonwealth at 7:30 p.m.
Rachel Boillot is a photographer, filmmaker, and educator based in Nashville, Tennessee. Her work explores American culture and narrative traditions. She holds a BA in sociology from Tufts University, a BFA from the School of the Museum of Fine Arts, and an MFA in experimental and documentary arts from Duke University.
Her first monograph Moon Shine: Photographs of the Cumberland Plateau will be published by Daylight Books in April 2019. She recently joined the team at the Kentucky Documentary Photography Project and currently teaches at Belmont University.
Watch the trailer and listen to United Nations of Photography podcast with Rachel.