SouthTalks: Taste the State: South Carolina's Signature Foods Recipes & Their Stories
-
-
SouthTalks: Taste the State: South Carolina's Signature Foods Recipes & Their Stories
When:
November 17, 2021 @ 12:00 pm – 1:00 pm
2021-11-17T12:00:00-06:00
2021-11-17T13:00:00-06:00
The University of South Carolina Press published Taste the State: South Carolina's Signature Foods, Recipes, and Their Stories, a guide co-written by Southern Studies alumnus Kevin Mitchell and author David Shields. Mitchell and Shields present the cultural histories of native ingredients and showcase the evolution of the dishes and the variety of preparations that have emerged. With surprising stories from South Carolina's singularly rich food tradition, Mitchell and Shields celebrate the contributions of Native Americans, the Gullah Geechee, and European settlers that contributed to what has become Carolina cooking. In this SouthTalk, Mitchell and Shields will share a bit of what you need to know about Carolina Cooking: the pleasures of pilau, okra soup not gumbo, white flint grits, and old candy.
Kevin Mitchell is a chef instructor and scholar of historical foodways in the American South.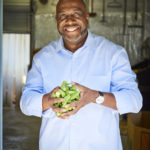 Chef Mitchell works tirelessly to preserve southern ingredients and champion the historical significance of African Americans in the culinary arts. In 2008, he became the first African American Chef Instructor at the Culinary Institute of Charleston and since then has become one of Charleston's most recognizable and accomplished chefs. Throughout his work, Mitchell continues to enrich and refine his expertise of historic southern cuisine. He sits on numerous boards and advisory committees, including Slow Food Charleston, the Southern Foodways Alliance (of which he was also a Nathalie Dupree Graduate Fellow in 2016), and the Carolina Gold Rice Foundation. Most recently, Mitchell was named a South Carolina Chef Ambassador for the year 2020, a leadership position he will hold through 2021.
David S. Shields is the Carolina Distinguished Professor at the University of South Carolina and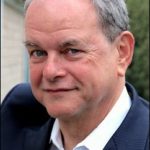 Chairman of the Carolina Gold Rice Foundation, a non-profit instrumental in the recovery and restoration of many key ingredients to southern cooking. An historian of agriculture and food preparation, Shields publishedSouthern Provisions: The Creation and Revival of a Cuisine (University of Chicago Press, 2015) and The Culinarians: Lives & Careers from the first Age of American Fine Dining. Shields publishes a newsletter, Foodlore & More, with near daily meditations on the history of food and its preparation. For his work Shields has won the Southern Foodways Alliance's "Ruth Fertel Keeper of the Flame Award" and the Slow Food USA  "Snail Blazer of Biodiversity." In 2018 he was a finalist for the James Beard book award in food scholarship in 2018.  Shields also publishes books in the areas of history of photography and early American print culture. His nickname in Southern food circles is "the flavor saver."