Fall 2022 Showcase Whittington
-
-
-
-
-
Fall 2022 Showcase Whittington
Olivia Whittington
Gateway Toys
 Matt Robinson, a Tupelo, Mississippi native, has been cultivating a space for skateboarding in the American South since 1996. Although the shop's name has changed over the years, many things haven't. 
Change Skate Shop in Tupelo, Mississippi is a place where all are welcome. Whether you want to skate in the bowl, film your friends doing sick flips, check out the newest and most exclusive gear, or just talk about life, the door is always open at Change. The main rule is, just don't be a dick. 
Follow interviews with Matt, Change Skate Shop owner and the cast of radical skaters that make the Tupelo skate scene come alive. Watch them bring people together, from radical skate/rock shows to public festivals that bring skateboarding to everyone.  
---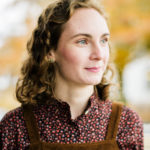 Olivia Whittington is a photographer and videographer from Oxford, MS. Olivia is pursuing an MA degree in Southern Studies from the Center for the Study of Southern Culture at the University of Mississippi. Originally from San Leandro, California, Olivia moved to Mississippi in 2006. She then graduated with a B.A. in Studio Art and a minor in Art History from the University of Mississippi in 2018.