Southern Studies Alums Tackle the Business World
For Southern Studies alums who have chosen careers in the business world, multitasking seems to come naturally. Using creative communication and critical-thinking skills, some have taken the entrepreneurial route and opened their own business, while others work for large corporations. The common thread they share is an appreciation of the program, which in one way or another forged the path for their occupations.
Dannal Perry earned a BA in American studies from the Newcomb College of Tulane University, then a few years later, moved to Oxford to earn an MA in Southern Studies. She returned to New Orleans and worked as a curatorial assistant at the New Orleans Museum of Art, as the curator of education at the Hermann-Grima/Gallier Historic Houses, and as the business manager at Studio Inferno. But her real dream was to own her own store, and after running a glass company for three years, she realized she was ready. So she opened Plum, an eclectic gift shop, in October 2004. "All of those jobs introduced me to different aspects of the New Orleans art scene, so I knew a lot of artists and jewelers that I wanted to sell in the store before I even opened," Perry says.
Plum has jewelry, barware, housewares, and other gifts, all with an emphasis on great design and many of them locally made. "I still volunteer at the Hermann-Grima and Gallier houses, so I use my degree in that way," Perry says. "I love the history and literature of New Orleans, so I'm always adding to my knowledge in those areas. I love being my own boss and owning my own business, but it would be great to have access to group health insurance."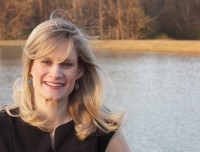 Oxford native Ferriday Mansel McClatchy has always been interested in people and their different ways of life. She earned a BA in international studies and German from the University of Mississippi, followed by an MA in Southern Studies. "I knew I wanted to get my master's, and the Southern Studies program seemed like a good way to expand my knowledge of the South and the subcultures that exist within both the Deep South as well as the Global South," she says.
Her first job out of college was as an advertising assistant for Vanity Fair magazine. "I was expected to work a lot of events along with my advertising duties," McClatchy says. "The events were pretty much the only part of the job I liked. Then I moved to Washington, D.C., and I worked for a bipartisan lobbying firm. The job required booking a lot of events and putting together lunches, dinners, et cetera."
Her boss encouraged her to start her own business, and after moving back to Oxford, Ferriday McClatchy Events was born. "I mainly do weddings, with the majority being destination weddings. However, I do some private parties as well," McClatchy says.
"I like both the creative and the business side of the business. My job is very social, and everyone I encounter comes from a different background. Having an in-depth knowledge of cultures has allowed me to be more understanding and patient."
Sallie Ann Westbrook knew at a very young age that she would make a career in some facet of interiors, but she didn't really see herself as a decorator. "I was thinking more furniture design or textiles, or maybe I'd have an art gallery," Westbrook says. After finishing the Southern Studies BA program she started writing, and then went to graduate school to study decorative arts. She then took her love of design and turned it into a job managing higher education and government projects with Knoll, a company in Chicago that has manufactured furniture for 75 years. Knoll is considered representative of American midcentury design (think Barcelona chairs and Saarinen tables).
"Florence Knoll was more interested in spatial design and functionality than 'decoration,' and solicited furniture designs from architectural giants like Mies van der Rohe, Harry Bertoia, and Marcel Breuer," Westbrook says. "The space I work in looks like a museum, which I love. I truly love my job every single day. The fact I get paid well is a total bonus." She says that although her day-to-day tasks are less creative than with residential design, it has been amazing to work with a team of such smart and savvy people, and for such a highly respected company.
Westbrook refers to herself as "a Southern bouillabaisse" because she was born in Arkansas and lived in Lafayette, Louisiana, with bits of time in New Orleans. Her parents moved to Texas when she was 19, and she moved to Oxford a year after high school to attend the University of Mississippi. She credits the Southern Studies program with teaching her to appreciate her own culture in a complex way and from many different perspectives, as well as honing her multitasking skills.
"While in the program my focus was on art history and architecture. My professors held me to high standards and supported my interests. I worked so hard, but all my time was spent doing something I loved," Westbrook says. "Through the Southern Studies program I learned how to communicate in a creative, captivating way. I learned how to research topics I was passionate about and compile that information in a way that was of value to others. I also learned how to listen. I really love hearing people's story. Everybody has one."
Richie Caldwell thought he had a career as a teacher mapped out, but he soon realized it wasn't necessarily what he wanted to do. He grew up in Vicksburg and attended Millsaps College in Jackson, majoring in English. He was a feature writer at the Purple and White newspaper and was influenced by the poet Aleda Shirley, who taught creative writing and encouraged him to continue his education at University of Mississippi. "I had a graduate fellowship at the Center and won a Daniels award for an essay about Willie Morris. I used this essay and some other graduate projects to build a thesis, which I hoped would someday be a literary biography," Caldwell says.
After he earned his MA in Southern Studies in 2005, he was an instructor of English composition at the University of Alabama-Birmingham, but decided he lacked the passion necessary for teaching, so he returned to Millsaps for an MBA and worked in his family's real estate firm. Now, as a risk analyst for the FDIC in Dallas, Caldwell examines a bank's activities, assesses the overall risk of the activity, and writes reports for the bank's directors and the senior executives of the FDIC, who discuss his findings and recommendations for safe banking practices. "Because of my strong background in real estate, communication, and presentation, I feel like I am an excellent fit for FDIC," Caldwell says. "I think of myself as both a writer and an analyst. Communication is essential to my work because of what's at stake, that is, other people's money. I really believe that my work is essential to a healthy, vibrant, and growing economy. I also have a duty to protect the consumer from abuse."
Caldwell says all three of his degrees help him in his role at the FDIC. "I think all of my degrees inform my work on a daily basis," he says. "Critical thinking is key, and at the Center I learned the value of place. A bank is the community it serves, and the community's history is the history of the bank. In the South we have so many cultural economic disparities that are so deeply tied to our history, and my agency has a mandate at the national and local level. Balancing the two agendas requires that sense of place."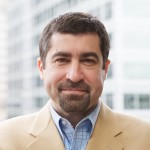 John Spivey has been building technology-related startups since he earned his Southern Studies degree in 1994. "I've had some great successes and some unfortunate failures, but that's the nature of the entrepreneurial world," he says. "Most of my startups have been healthcare related in one way or another. Currently, I'm a partner and active manager in two startup ventures that focus on women's health and molecular diagnostics." While that may sound complicated, Spivey says the essence of what they do is deliver healthcare data to patients in ways they can understand and easily use.
Spivey says he learned skills that help him succeed in the business world while at the University of Mississippi. "We were constantly challenged in the Southern Studies program to solidify ideas and communicate them effectively," Spivey says. "Once you learn how to do this in cultural studies, the rest is easy. Also, Southern Studies gave me an even greater appreciation for being 'Southern.' I've actually used this effectively in business recruitment, hiring, and winning new business customers."
He moved to Seattle to implement a software solution that a company had purchased from one of his startups and to assist them with integration needs. He says Seattle has been a great experience, but he will be heading back to the Southeast at the end of the summer.
"It's great to get out of the South in order to better understand what makes us 'Southern.' My children that moved with us (ages 15 and 9) immediately gained a new appreciation for being from the South," says Spivey, originally from Canton, Mississippi. "Not only did they miss the South, they realized that being Southern was something positive and special."
Spivey hopes that Southern Studies students think outside the box with their careers. "I wish I had been more open-minded during the program, as I think I would have gained even more insights and skills," he says. "I believe the true value of the program is that it develops fantastic critical-thinking skills and excellent communication talents. They continue to serve me well today."
In late 2009, after spending years learning the inner workings of the dot-com industry, Peter Askew saw an opportunity to acquire and develop a project. "Since I prefer mountains to the beach, I've always held an affinity for the dude ranch vacation industry, even as an East Coaster," he says.
He realized that the domain name www.duderanch.com was available, and after an intense bidding auction, he purchased it and launched the site in March 2010. The website itself has a fairly straightforward purpose: to serve as a yellow page directory for the dude ranch vacation industry. It also helps educate those who are a bit green on the concept of a ranch vacation by exposing them to expectations, dining options, activities, and accommodations.
Surprisingly, there are even dude ranches in several Southern locations. "There are some amazing dude ranches east of the Mississippi," says Askew. "One, off the top of my head, has a strong SEC connection—Clear Creek Ranch in Burnsville, North Carolina. It's owned and operated by Rex Frederick, an all-around great man and Auburn basketball hall of fame inductee. He operates the ranch with his amazing wife, Aileen, and their ranch operates at the base of Mount Mitchell in the western North Carolina mountains. I've personally visited several times and can say, without hesitation, the views there rival any ranch out West." Askew finds that the broad nature of his Southern Studies degree helps him immensely, as it encouraged multiple ways of thinking. "Rather than simply concentrate my efforts on one core competency online, I branched out and soaked in as much as I could regarding coding, databases, design, analytics, and online advertising—very similar to my exposure to so many aspects of Southern culture, from architecture and music to civil rights, the Civil War, and William Faulkner," Askew says.
Written by Rebecca Lauck Cleary