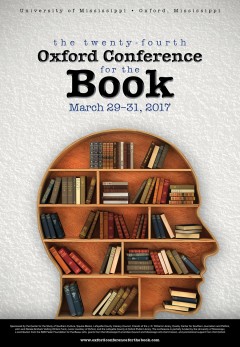 Founded by the Center and Square Books, the conference brings together fiction and nonfiction writers, journalists, artists, poets, publishers, teachers, students, and literacy advocates for three days of conversation in the literary town of Oxford, Mississippi.
The 24th Oxford Conference for the Book will take place Wednesday, March 29 – Friday, March 31, 2017.
Please visit the Oxford Conference for the Book website to learn more.