About the Gallery
The Gammill Gallery is located in the west wing of Barnard Observatory. Named for Lynn and Stewart Gammill of Hattiesburg, Mississippi, longtime supporters of Southern Studies at the University of Mississippi, the Gammill Gallery hosts a variety of exhibitions devoted to documentary photography of the American South.
The Gammill Gallery has featured the work of numerous photographers, including Bern and Franke Keating, Birney Imes, Jack Kotz, Todd Bertolaet, David Wharton, Wiley Prewitt, and Jane Rule Burdine. Each year, the Gallery exhibits works produced by students in the Southern Studies program.
The Gammill Gallery is open Monday through Friday, 9:00 a.m. – 5:00 p.m., except for University holidays.  For more information, contact us.
Current Exhibit
THE LAND OF ROWAN OAK BY ED CROOM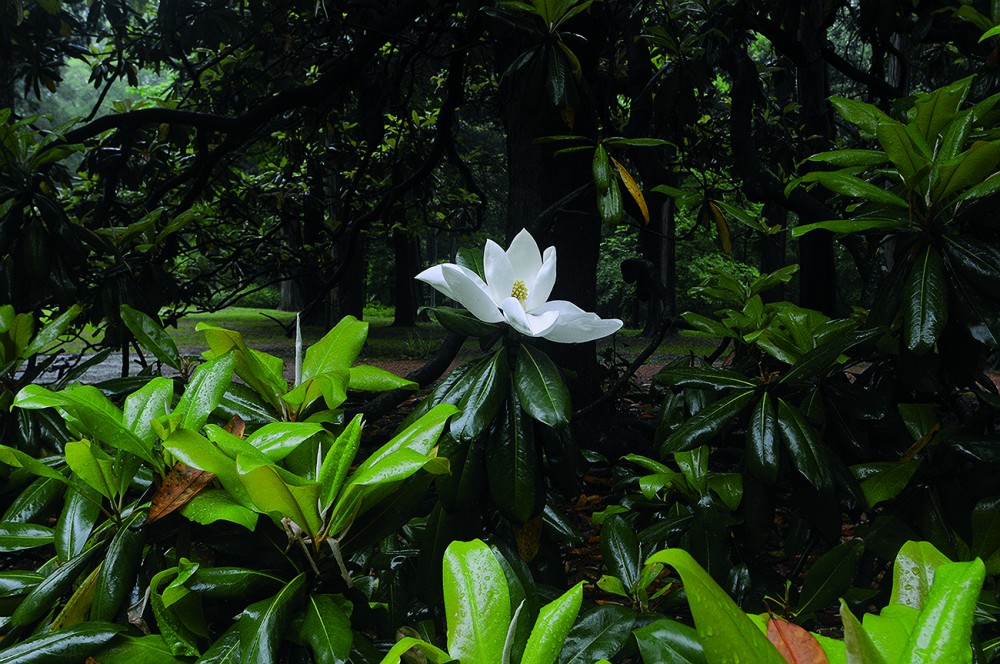 "It was the land itself which owned them, and not just from a planting to its harvest but in perpetuity…"
William Faulkner, The Mansion
"The Land of Rowan Oak" is an exploration of the dynamic landscape of Rowan Oak for over a decade by photographer Ed Croom. The images of flowers are taken as portraits and images of the land include early morning mists, a summer afternoon, the purified air after a thunderstorm, and the rare snow fall. The photographs were taken mostly in the morning and always in solitude as a meditation. The images seek to show the spirit of the place–a land of mystery and beauty–a sanctuary today just as it was for William Faulkner for over three decades.
Please join us for an exhibit reception for Croom on Wednesday, February 1 at 3:30pm.