Through COUNTER HISTORIES we also learn:
Greensboro was not the first successful Carolina sit-in. Royal Ice Cream Parlor in downtown Durham, North Carolina, was the 1957 site of an early and important action, led by protesters from Ashbury United Methodist Church. Throughout the movement, church leadership proved key.
Nashville, Tennessee, was the intellectual and logistical heart of the movement. Nashville efforts were in works before Greensboro. Wary of violent reprisal, Nashville college students developed protocols: "Do show yourself friendly on the counter at all times. Do sit straight and always face the counter. Don't strike back, or curse back if attacked. Don't laugh out. Don't hold conversations. Don't block entrances." Through those protocols, students protected themselves and established mechanisms to drive the movement forward.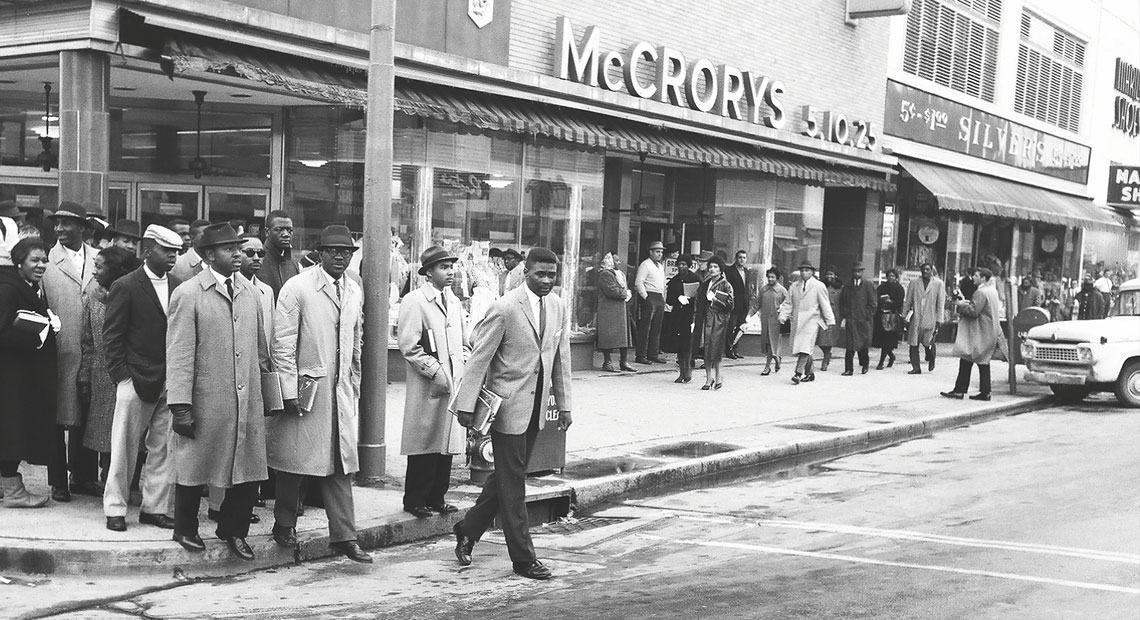 Within two weeks of the Greensboro demonstration, students in eleven cities had staged sit-ins, mostly at lunch counters in downtown department stores. Just across the border from Charlotte, North Carolina, Rock Hill, South Carolina, was pivotal. Most of the protestors there were Friendship College students. The "Jail, No Bail" tactic piloted by the "Friendship Nine" spread rapidly to other protesters who refused to fund city governments that oppressed black citizens.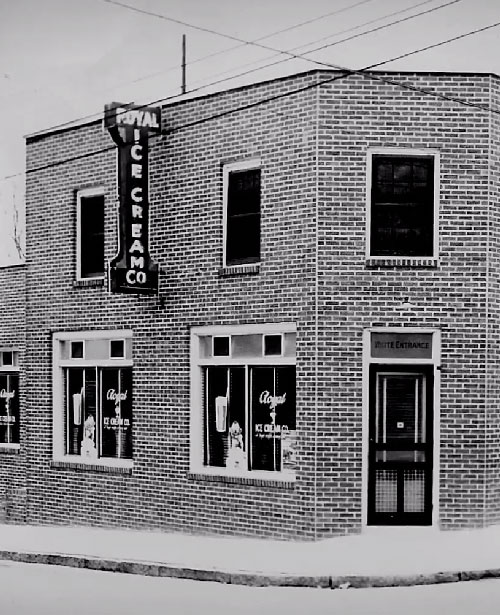 At a time when few white-owned Southern newspapers accurately covered the movement, national press coverage often drove public perception and pushed legislative possibilities. Photos of Robert Fehsenfeld, the proprietor of Dizzyland in Cambridge, Maryland, who smashed eggs on the faces of protesters, made the national news in 1963, showcasing the inhumanity of white mob responses.
Jackson, Mississippi, was the site of the most violent counter-protests of the era. In May of 1963, when an integrated group led by college students attempted to gain service at a Woolworth's lunch counter in downtown Jackson, a mob of protesters threw salt in their eyes and dumped mustard on their heads. Again, national press coverage brought the struggle into stark relief. Again, students led the drive for equal access to public accommodations.
Watch COUNTER HISTORIES films and you see commonalities in the title sequences. And you glean that each filmmaking team has framed its work in an accessible way. But that's purposefully where the commonalities end. Each team has taken a different directorial tack, ranging from a traditional documentary dependent on archival footage and participant interviews to experimental re-enactions of pivotal events.
These films ask questions of black citizens. Would you have had the fortitude to join the protests? To lead the protests? These films compel white viewers to ask questions of themselves, too. Which side of the issue would you have been on? Would you have taken a seat alongside black protesters? Or would you have stirred the crowd by tossing epithets and brickbats? What's more, these films ask questions of today's youth, no matter their race or ethnicity. What stand will you take to defend our civil rights?
During the summer and fall of 2014, fifty years after the desegregation of lunch counters and other places of public accommodation, another season of social unrest and upheaval has roiled our nation. Sparked by the killing of black men by white police officers, demonstrations and protests erupted. Many were peaceful. Some were violent.
Issues of racism, civil rights, and injustice have proved catalytic again. COUNTER HISTORIES connects the protests and demonstrations of today and yesterday, equipping viewers to ask questions about the role of civil disobedience in the face of systemic racism and injustice.
John T Edge
Director, Southern Foodways Alliance
December 22, 2014