Gallery Exhibit Documents the Memphis Sanitation Workers Strike – Public Event APRIL 10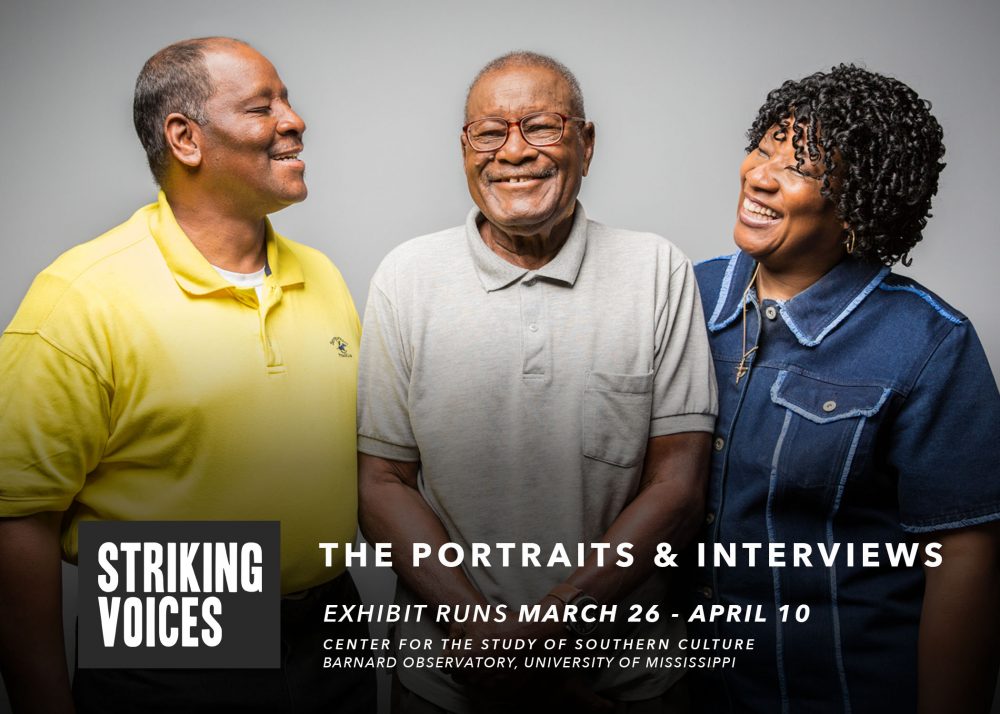 On Tuesday, April 10 at 5:30 pm in Barnard Observatory, journalist Emily Yellin and photographer Darius B. Williams will give a public talk on Striking Voices, their multimedia journalism project based on in-depth, video interviews with Memphis sanitation workers who went on strike in 1968, and their wives and children. Martin Luther King was in town standing up for their cause when he was killed in Memphis 50 years ago.
From late March to early April, the Center's Gammill Gallery will exhibit a series of photo portraits by Darius B. Williams, along with exceprts from video interviews conducted by Emily Yellin. The photos, taken between 2015 and 2017 after each interview, are meant to portray the relatable people from that historic time, but also to show how present these heroes are in our modern lives. The video interviews chronicle the 65-day sanitation strike by centering the stories of those on the front lines, and treating them as the ultimate authorities on their own lives.
Emily Yellin and the Striking Voices crew have also co-produced an 11-part, web video series, currently online at TheRoot.com, their editorial partner. The series is based on their interviews and called 1,300 Men: Memphis Strike '68.
---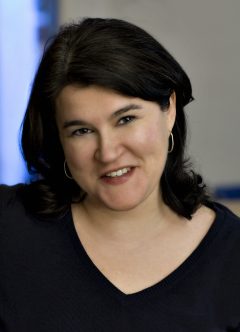 Emily Yellin is a journalist, author, speaker and producer. She is a longtime contributor to The New York Times, mostly writing about the South, race and women's issues. She is the author of two books: Your Call Is (Not That) Important to Us (Simon & Schuster, 2009), and Our Mothers' War (Simon & Schuster 2004). She has also written for Time, The Washington Post, The International Herald Tribune, Newsweek, Smithsonian Magazine, and other publications.
Emily first interviewed a 1968 Memphis sanitation worker 20 years ago. She came up with the idea for Striking Voices in 2007, and began the first interviews in 2015. But the original inspiration for this project sprung from her parents, David and Carol Lynn Yellin, who were both journalists. They had the foresight to document the strike, during and just after it happened, through a multimedia project of their own.
The Memphis Search for Meaning Committee was started in their Memphis living room, on April 11, 1968, a week after Martin Luther King's assassination. By 1971, their team of journalists, academics and community activists had saved more than 25 hours of news film footage of the strike, and had done their own audiotape interviews of more than 150 people involved in the strike. Their resulting National Endowment for Humanities-funded oral and visual history archive is now housed at the University of Memphis library. Emily was only six years old in 1968, but attended that first meeting in her family home. Her mother said she took notes, which read simply, "We had a meeting." Emily considers that her first reporting work.
Emily graduated from the University of Wisconsin – Madison with a degree in English literature, and received a master's degree in journalism from Northwestern University. She has lived in New York City, Chicago, Los Angeles, and London, but now lives in Memphis again, with two very woke dogs named Layla and Gus.
---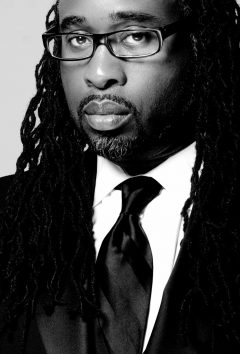 Darius B. Williams is a Memphis-based photographer specializing in portrait photography. He started taking pictures professionally in college, when fraternities and sororities at University of Tennessee would hire him to photograph their parties, and then to take their official group portraits. That evolved into a business. And in 2004, he opened his own portrait studio in Memphis. Word of his ability to capture a person's character soon spread. and his work expanded into more artistic realms.
In 2015, Darius took on two, long-term, portrait projects. One is Striking Voices. The other is called, Young Black Creatives, in which Darius takes Memphis creative people out of the city for a day, to a rural setting, and asks them to collaborate around a theme. Then, he works with them to produce innovative photos that flow from the freedom they feel. The theme of his first session in Charleston, Mississippi was "Afrocentric, Futuristic, Urban, Amish Chic."
Darius is currently editor-in-chief of a startup quarterly publication that will be by, for, and about black arts and artists in Memphis. The inaugural issue is set to come out within the next year.