Visiting Documentarians Series: John Biewen: Thirty Years of Storytelling
-
-
Visiting Documentarians Series: John Biewen: Thirty Years of Storytelling
When:
March 7, 2019 @ 4:00 pm – 5:00 pm
Where:
Tupelo Room, Barnard Observatory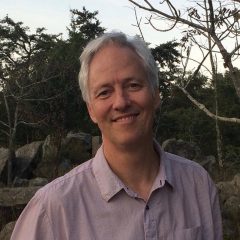 John Biewen, the audio program director at the Center for Documentary Studies at Duke University and host of the Center's audio documentary podcast, Scene on Radio, will talk about his thirty-year career as a public radio journalist and documentarian. Biewen has told stories from forty American states and from Europe, Japan, and India. In 2015–16, Biewen led Storymakers: Durham, a community storytelling project exploring race and class in Durham, North Carolina, part of the national Localore: Finding America initiative.
In both his radio work and his teaching, Biewen is animated by curiosity about the human experience, a love of radio craft, and an interest in social justice.