Special Monday Brown Bag Lecture: Sin and Salvation in Baptist Town
-
-
Special Monday Brown Bag Lecture: Sin and Salvation in Baptist Town
When:
February 25, 2019 @ 12:00 pm – 1:00 pm
Where:
Tupelo Room, Barnard Observatory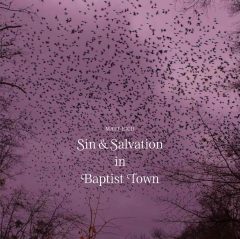 With his long-term project Sin and Salvation in Baptist Town Matt Eich has documented life in Baptist Town, one of Greenwood, Mississippi's oldest African American neighborhoods, where the legacies of racism continue to impact the people economically and culturally. Sin and Salvation is the culmination of seven years of photographic work and engagement with the residents of the Baptist Town neighborhood. Consisting of both documentary portraiture and landscape, Eich narrates the long, twisted, and complicated history of Baptist Town into a contemporary context. Sin & Salvation is the second volume of Eich's four-part photo series Invisible Yoke. Ralph Eubanks is a visiting professor of Southern Studies and English at the University of Mississippi. Eich and Eubanks will discuss Eich's book Sin and Salvation in Baptist Town.