SouthTalks: "Traditional Crafts of Coastal Louisiana"
-
-
SouthTalks: "Traditional Crafts of Coastal Louisiana"
When:
March 24, 2021 @ 12:00 pm – 1:00 pm
2021-03-24T12:00:00-05:00
2021-03-24T13:00:00-05:00
Arts in Barnard Lecture: "Traditional Crafts of Coastal Louisiana"  with Maida Owens and Janie Luster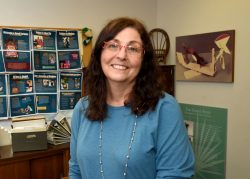 In the talk "Traditional Crafts of Coastal Louisiana," Louisiana state folklorist Maida Owens will talk about the crafts made by the many traditional cultures found on Louisiana's Gulf Coast. Some are made from native plants, such as the Spanish moss crafts, decoy carving, and boatbuilding, while others, such as embroidery and cloth dolls, are crafted from traditional textiles. All of these cultures are endangered as a result of increasing population movements due to land loss. Houma Indian Janie Luster will talk about her family traditions of using garfish scales and palmetto basketry. She studied museum artifacts to revive the half-hitch weave.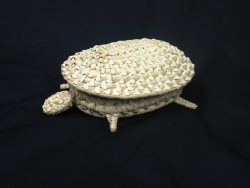 Maida Owens has been with the Louisiana Division of the Arts since 1986 and manages the state's folklife program, where she has worked with hundreds of traditional artists and their communities and curates the program's Folklife in Louisiana website. The program's current project is the Bayou Culture Collaborative, which helps to sustain the cultures of coastal Louisiana.
Janie Luster is a master palmetto basket weaver and cultural preservationist of the United Houma Nation. Hailing from the community of Bayou DuLarge in Terrebone Parish, Luster comes from a long line of traditional healers and is a tribal advocate.
SouthTalks is a series of events (including lectures, performances, film screenings, and panel discussions) that explores the interdisciplinary nature of Southern Studies. This series is free and open to the public, and typically takes place in the Tupelo Room of Barnard Observatory unless otherwise noted. However, as a result of the current health crisis, all events will be virtual, free, and accessible on the Center's YouTube channel after each live event. Visit the Center's website for up-to-date-information about all Center events. Registration will be required for all events in order to receive the webinar link.