SouthTalks: "The Teacher-Shortage Crisis, the Alternate Route, and the Mississippi Teacher Corps Thirty Years Later"
-
-
SouthTalks: "The Teacher-Shortage Crisis, the Alternate Route, and the Mississippi Teacher Corps Thirty Years Later"
When:
April 8, 2020 @ 12:00 pm – 1:00 pm
Where:
Tupelo Room, Barnard Observatory

Contact:
Afton Thomas
662-915-3363
"The Teacher-Shortage Crisis, the Alternate Route, and the Mississippi Teacher Corps Thirty Years Later" with Andrew Mullins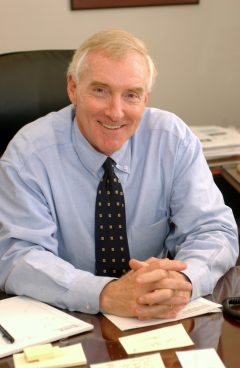 In this SouthTalk, Andrew Mullins discusses Mississippi's teacher shortage and its causes, as well as the alternate route and the thirty-year history of the Mississippi Teacher Corps.
Andrew Mullins served as chief of staff to University of Mississippi chancellors, and worked under chancellors Gerald Turner, Robert Khyat, and Dan Jones. He is emeritus associate professor of education and a founder of the Mississippi Teacher Corps.
SouthTalks is a series of events (including lectures, performances, film screenings, and panel discussions) that explores the interdisciplinary nature of Southern Studies. This series is free and open to the public, and takes place in the Tupelo Room of Barnard Observatory unless otherwise noted.