SouthTalks: "Slaughterhouse South: Migration, Ethnoracial Boundaries, and the Social Organization of Labor"
-
-
SouthTalks: "Slaughterhouse South: Migration, Ethnoracial Boundaries, and the Social Organization of Labor"
When:
April 15, 2020 @ 12:00 pm – 1:00 pm
Where:
Tupelo Room, Barnard Observatory

Contact:
Afton Thomas
662-915-3363
Movement and Migration Series Lecture: "Slaughterhouse South: Migration, Ethnoracial Boundaries, and the Social Organization of Labor" with Vanesa Ribas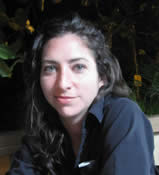 Drawing on sixteen months of work as a meatpacker in a North Carolina slaughterhouse, Vanesa Ribas investigates the intergroup dynamics between migrants and native-born workers, showing how the experience of oppressive exploitation mediates relations between Latina/o migrants, African Americans, and whites. Challenging conventional accounts, this research reveals the continued significance of white supremacy in the emerging arrangement of group statuses, experiences, and relations in a vastly transformed ethnoracial landscape.
Vanesa Ribas is an associate professor of sociology at the University of California, San Diego. She studies race/ethnicity, migration, labor, political mobilization, and social inequalities.
SouthTalks is a series of events (including lectures, performances, film screenings, and panel discussions) that explores the interdisciplinary nature of Southern Studies. This series is free and open to the public, and takes place in the Tupelo Room of Barnard Observatory unless otherwise noted.