SouthTalks: "Racist Kitsch for the Twenty-First Century? Anthropomorphic Asians, Kawaii-style, and the Culture of Cute"
-
-
SouthTalks: "Racist Kitsch for the Twenty-First Century? Anthropomorphic Asians, Kawaii-style, and the Culture of Cute"
When:
March 4, 2020 @ 12:00 pm – 1:00 pm
2020-03-04T12:00:00-06:00
2020-03-04T13:00:00-06:00
Where:
Tupelo Room, Barnard Observatory

Contact:
Afton Thomas
662-915-3363
Movement and Migration Series Lecture: "Racist Kitsch for the Twenty-First Century? Anthropomorphic Asians, Kawaii-style, and the Culture of Cute" with Leslie Bow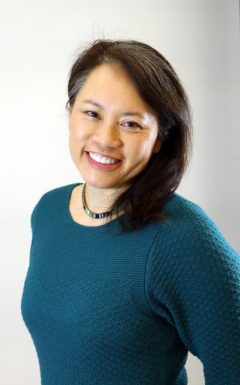 We understand the harm embodied by mammy cookie jars, minstrel coin banks, and any number of household items depicting African Americans during the Jim Crow era, yet these demeaning anthropomorphic objects have found new iterations in the twenty-first century: the global circulation of the Asian figure as saltshaker, kitchen timer, and decor. How is it that such commodities manage to circumvent taboos surrounding ethnic caricature that now surround their infamous progenitors in the US South? How do these new forms of racial kitsch evade contextualization as racist kitsch?
In part, the answer lies in the rise of the Japanese style known as kawaii or "cute style" since the 1970s, an aesthetic form that has specific resonance for Asian racialization. This talk explores the racial feelings that the "cute" enables and draws upon narratives of African American collectors of black memorabilia to engage Asian Americans' ambivalent relationship to racialized kawaii things.
Leslie Bow is Vilas Distinguished Achievement Professor of English and Asian American Studies at the University of Wisconsin-Madison.
SouthTalks is a series of events (including lectures, performances, film screenings, and panel discussions) that explores the interdisciplinary nature of Southern Studies. This series is free and open to the public, and takes place in the Tupelo Room of Barnard Observatory unless otherwise noted.