SouthTalks: "Race in 'The Secret Lives of Church Ladies'"
-
-
SouthTalks: "Race in 'The Secret Lives of Church Ladies'"
When:
October 19, 2022 @ 12:00 pm – 1:00 pm
2022-10-19T12:00:00-05:00
2022-10-19T13:00:00-05:00
"Race in The Secret Lives of Church Ladies" with Deesha Philyaw and Ethel Scurlock (virtual event)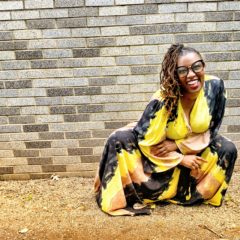 Readers and critics alike embraced Deesha Philyaw's The Secret Lives of Church Ladies, a collection of nine short stories focused on Black women, sex, and the Black church. Yet the collection is rarely discussed as being "about race," with emphasis placed instead on issues related to gender, sexuality, and religion. In this conversation between Ethel Scurlock and Philyaw, they will explore the significance of race in the book's stories.
Philyaw's short story collection won the 2021 PEN/Faulkner Award for Fiction, the 2020/2021 Story Prize, the 2020 Los Angeles Times' Art Seidenbaum Award for First Fiction, and was a finalist for the 2020 National Book Award for fiction. Philyaw is also a Kimbilio Fiction Fellow and will be the 2022–23 John and Renée Grisham Writer in Residence at the University of Mississippi.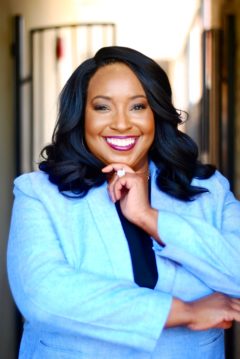 Scurlock is dean of the University of Mississippi's Sally McDonnell Barksdale Honors College, associate professor of English and African American studies, and senior fellow of the Luckyday Residential College. Scurlock became a faculty member at the University of Mississippi in 1996 and has taught honors courses for more than 16 years. Prior to being named dean, Scurlock was also the director of African American studies.
SouthTalks is a series of events – including lectures, performances, film screenings and panel discussions – that explores the interdisciplinary nature of Southern Studies. This series is free and open to the public.