SouthTalks: "Humanists as Activists: Exploring Our Social Responsibility as Writers"
-
-
SouthTalks: "Humanists as Activists: Exploring Our Social Responsibility as Writers"
When:
November 2, 2022 @ 12:00 pm – 1:00 pm
2022-11-02T12:00:00-05:00
2022-11-02T13:00:00-05:00
"Humanists as Activists: Exploring Our Social Responsibility as Writers"
Clinnesha D. Sibley (virtual event)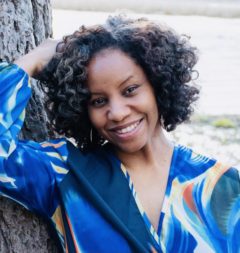 This interactive SouthTalk will allow participants to explore characters and dramatic situations that reflect injustices in our current world. In the spirit of social change, urgency, and activism, participants will be able to create and discuss original literature that encourages radical empathy, activates the human heart, and holds the writer accountable.
Clinnesha D. Sibley is the author of plays, blogs, poetry, prose, essays, and creative nonfiction. Her work contributes authentic narratives about Mississippians, southerners, and Black women to the contemporary literary canon and has been recognized by Penumbra Theatre, Eugene O'Neill Theatre Center, Kentucky Women Writers Conference, Fade to Black Reading Series, and the New Stage Theatre, among others.