SouthTalks: "From Latino Orlando to International Memphis: Migration and Transformation in the American South"
-
-
SouthTalks: "From Latino Orlando to International Memphis: Migration and Transformation in the American South"
When:
March 18, 2020 @ 12:00 pm – 1:00 pm
Where:
Tupelo Room, Barnard Observatory

Contact:
Afton Thomas
662-915-3363
Movement and Migration Series Lecture: "From Latino Orlando to International Memphis: Migration and Transformation in the American South"  with Simone Delerme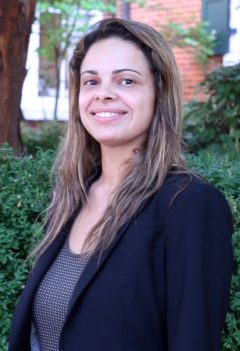 In this SouthTalk, Simone Delerme will share her ethnographic research that documents the ways that southern places are being transformed by an influx of migrants, primarily Latino. How are these newcomers incorporated into the social, political, and economic life of communities that were nontraditional destinations of migration, and how are they challenging the South's historic black-white racial binary?
Simone Delerme joined the University of Mississippi's Department of Sociology and Anthropology and Center for the Study of Southern Culture in the fall of 2013. She specializes in migration to the US South, with interests in race relations, integration and incorporation, community development, and social class inequalities.
SouthTalks is a series of events (including lectures, performances, film screenings, and panel discussions) that explores the interdisciplinary nature of Southern Studies. This series is free and open to the public, and takes place in the Tupelo Room of Barnard Observatory unless otherwise noted.