SouthTalks: An African American Dilemma
-
-
SouthTalks: An African American Dilemma
When:
March 1, 2023 @ 5:30 pm – 6:30 pm
2023-03-01T17:30:00-06:00
2023-03-01T18:30:00-06:00
Where:
Barnard Observatory, Tupelo Room

An African American Dilemma: A History of School Integration and Civil Rights in the North presented by Zoë Burkholder
Since Brown v. Board of Education in 1954, Americans have viewed school integration as a central tenet of the Black civil rights movement. Yet, school integration was not the only—or even always the dominant—civil rights strategy. At times, African Americans also fought for separate, Black-controlled schools dedicated to racial uplift and community empowerment.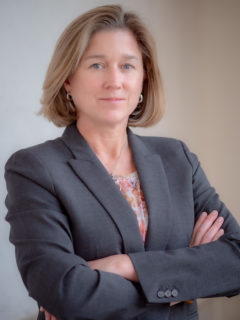 To date, much of what we know about the history of school integration comes from the South. In her book An African American Dilemma: A History of School Integration and Civil Rights in the North, Burkholder offers the first and most comprehensive analysis of the history of Black struggles for educational equality in the North. She argues that since the 1840s, African Americans have employed multiple strategies to fight for equal educational opportunities, including school integration and its opposite—separate, Black-controlled schools. This study considers what is unique about Black struggles for school integration in the North, how these struggles differed from those in the South, and why these regional distinctions matter in shedding light on the complex relationship between school integration and the larger Black freedom struggle.
Zoë Burkholder is an historian of education, professor of educational foundations, and the founding director of the Holocaust, Genocide, and Human Rights Education Project at Montclair State University.
This event will also be available for virtual attendance. Register for the webinar here.
SouthTalks is a series of events (including lectures, performances, film screenings, and panel discussions) that explores the interdisciplinary nature of Southern Studies. This series is free and open to the public, and typically takes place in the Tupelo Room of Barnard Observatory unless otherwise noted. There are quite a few interesting virtual offerings this semester. Virtual events allow us to connect to larger audiences unable to attend programming in person and allow speakers to participate in the series no matter their location. Visit the Center's website for up-to-date-information about all Center events.