SouthTalks: "Reconciliation: The University and the History of the Ole Miss 89"
-
-
SouthTalks: "Reconciliation: The University and the History of the Ole Miss 89"
When:
February 22, 2023 @ 12:00 pm – 1:00 pm
2023-02-22T12:00:00-06:00
2023-02-22T13:00:00-06:00
Where:
Barnard Observatory, Tupelo Room

"Reconciliation: The University and the History of the Ole Miss 89″ presented by Ralph Eubanks and Amirhea Bishop
On the evening of February 25, 1970, during a performance of the clean-cut and upbeat traveling musical ensemble Up with People, members of the Black Student Union (BSU) engaged in a peaceful protest to get the university to listen to their demands, which included a Black studies program, Black professors and administrators, and scholarships to attract more Black students. Eighty-nine students were arrested that evening and eventually eight of those eighty-nine were expelled. At the time, none of them yet knew they were under surveillance by the FBI and the university.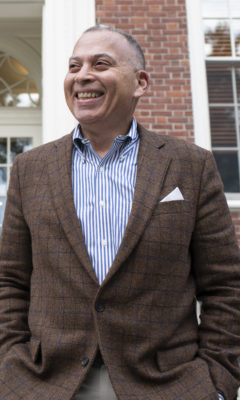 W. Ralph Eubanks and Amirhea Bishop will discuss the ways they are seeking to collect and preserve the oral histories of the "Ole Miss 89" and the ways their work is seeking to give the 1970 "Up with People protest" the place it deserves in the history and memory of activism at the University of Mississippi. Ralph Eubanks is the Black Power at Ole Miss Faculty Fellow at the Center for the Study of Southern Culture. A writer and essayist whose work focuses on race, identity, and the American South, his most recent book isA Place Like Mississippi: A Journey through a Real and Imagined Literary Landscape.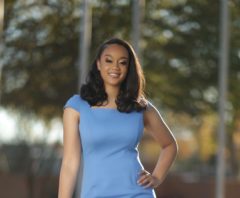 Amirhea Bishop is a native of Madison, Mississippi. She is an alumna of Jackson State University and is a first-year MA student in the Center's Southern Studies program. Amirhea serves as Eubanks's research assistant for the Black Power at Ole Miss Task Force committee, which documents the stories and preserves the legacy of the Ole Miss 89 through oral histories.
SouthTalks is a series of events (including lectures, performances, film screenings, and panel discussions) that explores the interdisciplinary nature of Southern Studies. This series is free and open to the public, and typically takes place in the Tupelo Room of Barnard Observatory unless otherwise noted.