Gilder-Jordan Lecture in Southern Cultural History: James Oakes, "The Triumph of Abolitionism"
-
-
Gilder-Jordan Lecture in Southern Cultural History: James Oakes, "The Triumph of Abolitionism"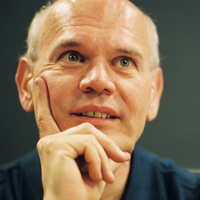 The 2018 Gilder-Jordan Lecture in Southern Cultural History will take place on Wednesday, September 12, at 7:00 p.m. in Nutt Auditorium on the University of Mississippi campus. The speaker will be James Oakes, Distinguished Professor and Chair of Humanities at the City University of New York. The title of his talk will be "The Triumph of Abolitionism."
Oakes, one of the leading historians of nineteenth-century America, has an international reputation for path-breaking scholarship. In a series of influential books and essays, he tackled the history of the United States from the Revolution through the Civil War. His early work focused on the South, examining slavery as an economic and social system that shaped Southern life. His pioneering books include The Ruling Race (1982; 2nd ed., 1998); Slavery and Freedom: An Interpretation of the Old South (1990); The Radical and the Republican: Frederick Douglass, Abraham Lincoln, and the Triumph of Antislavery Politics (2007); and his latest, Freedom National: The Destruction of Slavery in the United States, 1861–1865 (2012). The latter two garnered, respectively, the 2008 and 2013 Gilder Lehrman Lincoln Prize, an annual award for the finest scholarly work in English on Abraham Lincoln or the American Civil War era.
An alumnus of Baruch College, Oakes holds MA and PhD degrees from the University of California–Berkeley. He has been on the faculty of the Graduate Center since 1997 and the holder of the Graduate School Humanities Chair since 1998. Before coming to the Graduate Center, he taught at Princeton and Northwestern Universities.
Organized through the Center for the Study of Southern Culture, the African American Studies Program, Center for Civil War Research, and the Department of History, the Gilder-Jordan Speaker Series is made possible through the generosity of the Gilder Foundation, Inc.  The series honors Richard Gilder of New York and his family, as well as his friends, Dan and Lou Jordan of Virginia.