Brown Bag Lecture: Spiritual Wayfarers, Enslaved and Indigenous Muslims: Past, Present, and Future of American Muslims
-
-
Brown Bag Lecture: Spiritual Wayfarers, Enslaved and Indigenous Muslims: Past, Present, and Future of American Muslims
When:
March 20, 2019 @ 12:00 pm – 1:00 pm
Where:
Tupelo Room, Barnard Observatory

American Muslims have been in the US since its inception, and the enslaved African Muslim population is part of the first wave of American Muslims in our republic. This lecture will navigate through the past, present, and future state of American Muslims and place special emphasis on the rich legacy of American Muslims in the American South who were part of the original Muslim community in America.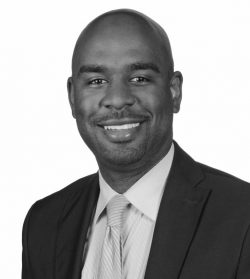 Muhammad Fraser-Rahim is an assistant professor in the Department of Intelligence and Security Studies at the Citadel and executive director, North America for Quilliam International, the world's oldest counter-extremist organization.
He served for more than a decade in the US government writing strategic analytical products for the White House and National Security Council. He holds a Ph.D. from Howard University and is a native of Charleston, SC.
The Brown Bag Lecture Series takes place at noon on Wednesdays in the Tupelo Room of Barnard Observatory unless otherwise noted.