Brown Bag Lecture: Mary Battle on Slavery and Public History in Charleston
-
-
Brown Bag Lecture: Mary Battle on Slavery and Public History in Charleston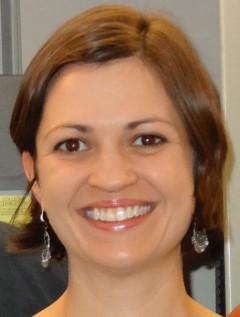 In this presentation, Dr. Mary Battle describes challenges and opportunities for promoting public awareness of the history of slavery and its race and class legacies in Charleston, South Carolina. Battle's research focuses on underrepresented histories in Charleston's twenty-first century historic tourism landscape. Until January 2017, she worked as the Public Historian at the College of Charleston's Avery Research Center for African American History and Culture, and as the Co-Director of the Lowcountry Digital History Initiative. Battle has recently taken a position as a content developer with Ralph Appelbaum Associates, the museum firm charged with developing the upcoming International African American Museum (IAAM) in downtown Charleston.
Battle received her Ph.D. in Interdisciplinary Liberal Arts from Emory University, and her M.A. in Southern Studies from the University of Mississippi.  Her dissertation examines changing representations of the history of slavery within Charleston, South Carolina's highly trafficked tourism landscape in the twenty-first century.  Her research interests include: public history, digital humanities, oral history, American Studies, Atlantic World history, history of the South Carolina Lowcountry.
This is a special Monday Brown Bag.