Brown Bag: "A Shrine for the State: Franklin D. Roosevelt, the New Deal, and Religious Remembrance at Warm Springs, Georgia"
-
-
Brown Bag: "A Shrine for the State: Franklin D. Roosevelt, the New Deal, and Religious Remembrance at Warm Springs, Georgia"
When:
March 7, 2018 @ 12:00 pm – 1:00 pm
Where:
Barnard Observatory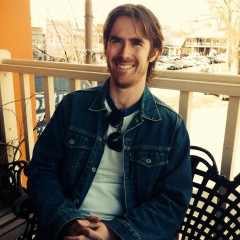 MARCH 7 at noon 
Darren Grem
"A Shrine for the State: Franklin D. Roosevelt, the New Deal, and Religious Remembrance at Warm Springs, Georgia"
Focusing on Warm Springs, Georgia, where Franklin D. Roosevelt died in April, 1945, this talk will detail how New Dealers and other liberals memorialized their approach toward the federal state, business, race, and gender through religious language and imagery.
Grem is assistant professor of history and Southern Studies at the University of Mississippi. His research sits at the intersection of southern studies, business history, cultural history, and political history. His first book, The Blessings of Business: How Corporations Shaped Conservative Christianity, was published by Oxford University Press in 2016. His current book project is tentatively titled Hard Times, USA: The Great Depression in American Memory.