Five upcoming SouthTalks are part of the movement and migration series. All take place in the Tupelo Room of Barnard Observatory.
"We have designed the Center's Future of the South Initiative to spotlight contemporary issues, but ones that have both deep roots in the region and the power to shape what life will be like here for years to come," said Katie McKee, the center's director. "The movement of peoples in, to and through the South is just such an issue, having exerted profound influence on the region's past but clearly relevant to our current political moment."
The first movement and migration series lecture is Dolores Flores-Silva and Keith Cartwright, who will present their film "Imagine Freedom: Sounding Yanga's Cry across Gulf Shores" at 5:30 p.m. Thursday, Feb. 20. The film pays homage to the Africans who won their freedom and examines how Afro-Mexican legacies still challenge people in spaces shaped by racial legacies across the Gulf. View the trailer for the film.
Malinda Maynor Lowery's "Their Own Kind of Removal: Lumbee Indians in the Antebellum South," is set for noon Wednesday, Feb. 26. Lowery, a professor of history at the University of North Carolina and director of the Center for the Study of the American South, studies the Lumbee Indians of North Carolina and their long struggle working through the South's racial binary and resisting the erasure that seemed an inevitable outcome of Indian Removal.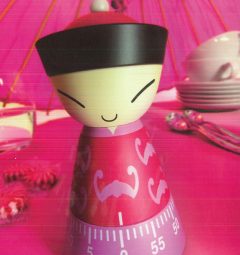 The next movement and migration series lecture is at noon Wednesday, March 4, with "Racist Kitsch for the Twenty-First Century? Anthropomorphic Asians, Kawaii-style and the Culture of Cute," presented by Leslie Bow, the Vilas Distinguished Achievement Professor of English and Asian American Studies at the University of Wisconsin at Madison. Bow examines how new forms of racial kitsch evade contextualization as racist kitsch.
The next movement and migration series lecture is at noon Wednesday, March 18 with "From Latino Orlando to International Memphis: Migration and Transformation in the American South," presented by Simone Delerme. In this SouthTalk, Simone Delerme, the McMullan Assistant Professor of Southern Studies and assistant professor of anthropology, will share her ethnographic research that documents how Southern places are being transformed by an influx of migrants, primarily Latino.
The final movement and migration series lecture is "Slaughterhouse South: Migration, Ethnoracial Boundaries and the Social Organization of Labor," presented by Vanesa Ribas at noon Wednesday, April 15.
SouthTalks is a series of events (including lectures, performances, film screenings, and panel discussions) that explores the interdisciplinary nature of Southern Studies. This series is free and open to the public, and takes place in the Tupelo Room of Barnard Observatory unless otherwise noted.