Southern Foodways Alliance Oral History Workshop
-
-
Southern Foodways Alliance Oral History Workshop
When:
July 13, 2015 – July 17, 2015
all-day
Where:
University of Mississippi
University
MS 38677
USA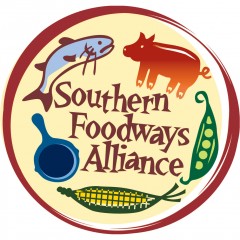 The Southern Foodways Alliance's 2015 Oral History Workshop will take place July 13 – 17 in Oxford, Mississippi. The workshop, which requires an application, is open to undergraduate and graduate students as well as SFA members. For more information on how to apply, click here. The application deadline is May 25.
SFA Oral Historian Sara Wood will lead the workshop. Guest lecturers include Erin Anderson, Tina Antolini, and Andy Harper of the Southern Documentary Project.
More on the workshop from the SFA website:
For 2015, the SFA is offering an advanced oral history workshop that will serve as training for students and members in SFA-devised oral history methods focusing specifically on processing, production, and dissemination of oral history interviews.

With guest lecturers in audio, film, and digital humanities, the week-long workshop will offer participants an environment to explore avenues to disseminate their oral history work. It focuses on various ways to imagine content, engage with audiences, and experiment with new forms.

If you are a current student (graduate or undergraduate) or an SFA member and are currently working on an oral history project in the early and mid-stages, we invite you to apply.