Premiere Broadcast of The Toughest Job: William Winter's Mississippi
-
-
Premiere Broadcast of The Toughest Job: William Winter's Mississippi
When:
October 2, 2014 @ 8:00 pm – 9:00 pm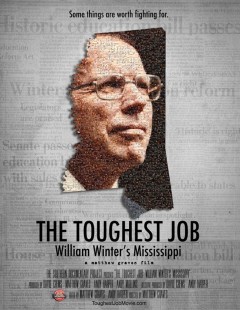 On Thursday, October 2 at 8pm, Mississippi Public Broadcasting will air the Southern Documentary Project's film The Toughest Job: William Winter's Mississippi.
The film, made by Matthew Graves, tells the story of Winter's career in politics with an emphasis on his hard-fought battle to reform education in the state, with one notable result the establishment of public kindergartens.
Click here to view a trailer.