Panel and Community Celebration for THE MISSISSIPPI ENCYCLOPEDIA
-
-
Panel and Community Celebration for THE MISSISSIPPI ENCYCLOPEDIA
When:
May 20, 2017 @ 3:30 pm – 6:30 pm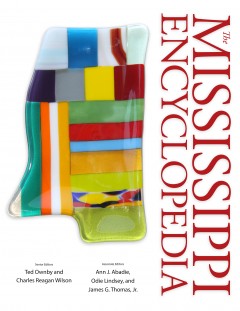 The Center will kick off a series of state-wide events celebrating the May publication of The Mississippi Encyclopedia with an event at Off-Square Books on Saturday, May 20. The event will begin with a panel discussion with editors and scholars of the Encyclopedia at 3:30pm, followed by a signing and party at 5pm. The book was published by the University Press of Mississippi.
More details to come for this and other events! Read more about The Mississippi Encyclopedia here.