Brown Bag: "Two Sides of the Same Diaspora: A Look at Sites of Slavery in Holly Springs, MS and Bimbia, Cameroon"
-
-
Brown Bag: "Two Sides of the Same Diaspora: A Look at Sites of Slavery in Holly Springs, MS and Bimbia, Cameroon"
When:
February 7, 2018 @ 12:00 pm – 1:00 pm
Where:
Barnard Observatory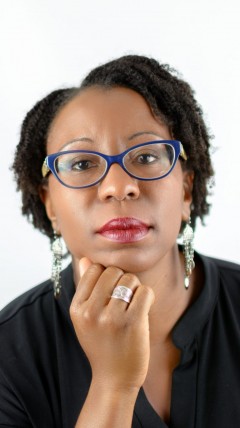 FEBRUARY 7 at noon
Jodi Skipper
"Two Sides of the Same Diaspora: A Look at Sites of Slavery in Holly Springs, Mississippi, and Bimbia, Cameroon"
Jodi Skipper is associate professor of anthropology and Southern Studies at the University of Mississippi. She received her BA in history from Grambling State University, her MA from Florida State University, and her PhD from University of Texas at Austin. Her dissertation investigated the application of public archaeology and other methods of historic preservation at the historic St. Paul United Methodist Church community, located in the downtown Dallas Arts District. She joined the faculty at the University of Mississippi in 2011, where she currently teaches a course on US southern heritage tourism and the introductory archaeology and biological anthropology course.