Darren Grem
Assistant Professor of History and Southern Studies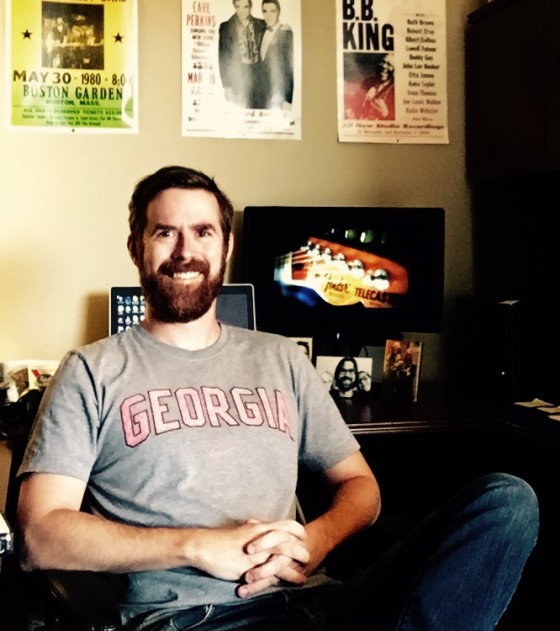 Education
Darren E. Grem earned his B.A. from Furman University and M.A. and Ph.D. from the University of Georgia.  He held postdoctoral fellowships at Yale University and Emory University before joining the faculty at the University of Mississippi in 2012 as Assistant Professor of History and Southern Studies.
Interests
20th century U.S. history
Southern history and southern studies
Culture, capitalism, religion
Dr. Grem is the author of The Blessings of Business: How Corporations Shaped Conservative Christianity (New York: Oxford University Press, 2016), a book that details how business leaders, organizations, money, and strategies advanced the religious and political ambitions of conservative evangelicals in the twentieth century. The dissertation on which his book is based won the Southern Historical Association's C. Vann Woodward Prize for best dissertation. Published excerpts have examined the big businessmen behind evangelical upstarts like Christianity Today magazine, the "Christian" business practices and activism of fast-food chain Chick-fil-A, and the role of religious marketing at Heritage USA, a now-defunct theme park once run by televangelists Jim and Tammy Faye Bakker.
Currently, with John Corrigan and Amanda Porterfield, Dr. Grem is editing The Business Turn in American Religious History (New York: Oxford University Press, forthcoming), a scholarly essay collection that reconsiders the role of business in American religious politics and culture. With Ted Ownby and James Thomas, he is also putting together an edited collection in honor of Charles Reagan Wilson.
His second long-term project, Hard Times in Mind: The Great Depression in American Memory, will be an expansive study of how Americans after World War II remembered and used the Great Depression in popular culture (music, literature, art, film), in memorial sites and veneration, and in political activism for and against the New Deal state.
In the Arch Dalrymple III Department of History and at the Center for the Study of Southern Culture, Dr. Grem teaches courses in twentieth-century U.S. history, southern history and southern studies, southern music history, American religious history, and modern U.S. politics and culture.