MFA Program in Documentary Expression
A new Master of Fine Arts degree in Documentary Expression begins in the fall of 2017, and prospective students are encouraged to apply before the April 13 deadline. The new MFA, housed at the University of Mississippi's Center for the Study of Southern Culture, will be a two-year (30-hour) graduate program that combines three forms of training.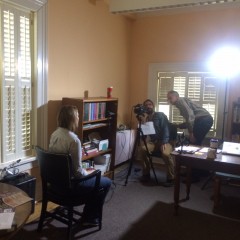 Some classes will emphasize documentary production, with advanced training in photography, film, and audio production. Some classes will emphasize the study of particular subjects. Also, students will spend about half of their hours in the program completing a documentary project of high quality.
As the proposal for the new MFA degree states, "The degree emphasizes the skills—observing, listening, storytelling, and understanding context and multiple perspectives—that are central to the Southern Studies program. The degree program does not simply teach technical skills to Southern Studies students or teach interdisciplinary techniques to documentarians. Rather, the degree program teaches the intersection of documentary skills and scholarly approaches so students who already have an advanced degree can conceptualize and complete documentary projects of exceptional quality."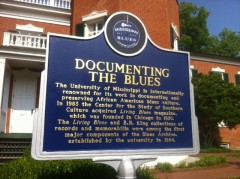 A unique feature of this program is that it includes interdisciplinary study of the American South while also requiring that students master some of the skills of documentary work. Students will need to show an academic understanding of their subject as part of doing their films, photography, and audio documentary work. Students can only enter the MFA program if they already have an MA degree in the humanities, social sciences or journalism. Students with MA degrees in Southern Studies will likely be among the students, but the program will accept students with graduate training in numerous disciplines.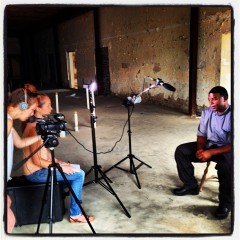 The impetus for the new MFA degree came from several directions, according to Center Director Ted Ownby. First, Southern Studies faculty and staff have been doing documentary work throughout the Center's history, dating back to the films and photography Bill Ferris was making in the 1970s. Today, documentary work is the backbone of the oral histories, ethnographic work, films, and photographic work of numerous faculty members, along with the filmmakers in the Southern Documentary Project, the interviews and photography of Living Blues magazine, and the oral histories, films, podcasts, and publications of the Southern Foodways Alliance.
Students thinking about documentary work might look to the Center's multimedia documentary website  Mississippi Stories at mississippistories.org, the films of the Southern Documentary Project, and the films, podcasts and oral history work of the Southern Foodways Alliance as examples.
The program will start on a limited scale in Fall 2017 and have a full range of classes beginning in 2018. Students can apply through the University of Mississippi Graduate School website. Contact Ted Ownby (hsownby@olemiss.edu) or Katie McKee (kmckee@olemiss.edu) with questions.